ROOM 88 – EPISODE 6 – HELEN JOHNSON
"You are such an idiot, you are of no use to me Helen. I don't even know why I am still with you, if it is not that I feel sorry for you. What gives you the right to go through my phone? What?" I raised up my hands to protect my face as Kayode attempted to slap me again.
I was nineteen and in love with this twenty nine year old guy. It was my second year in the University and he worked at the bank as a marketer. He was my first boyfriend and the first man I gave myself to. I gave my virginity to Kay and with it, my heart, soul and senses. When we met, he was the best thing that ever happened to me. He was sweet and caring and treated me like I was the only thing that mattered in the entire world.
Being with him was different for me. Coming from a home where I was constantly criticized and all my actions condemned, it was a breath of fresh air to have someone who finally approved of me. Kayode doted on me and gave me all the attention I ever desired, he was my dream come true. Or so I thought.
It will take a lot to convince me that my parents didn't hate me. They worked in unison to make life unbearable for me. I was the child who was different, nothing I did was ever right, they constantly compared me to Abigail, my younger sister, who on the other hand could do no wrong.
"Helen, I don't know what I did to God that He decided to punish me with you. What sort of a child are you ehn, is it to boil ordinary rice that you have messed up the entire kitchen? Is it not this same kitchen that Abigail made soup and stew a few hours ago? You are just a disappointment, always have been and always will be" Tears dropped from my eyes as my mother went on and on about how I'd amount to nothing and how my sister will always be better than me.
This had been the story of my life. My first attempt at suicide was after I turned sixteen. I had entered for a Poetry competition in school, I desperately wanted to prove to my parents that I could do something right. I practiced all I could, my literature teacher thought I was very good and stood a chance at becoming top three at least, I became even more confident and looked forward to it with all enthusiasm.
When I told my parents about the competition and invited them, my dad said he wouldn't waste his time and allow me make a fool of him. My mum only agreed to come because Abigail begged her to. I was determined to go ahead and put in my best, and as I went up the stage that day to take the microphone to recite my lines, the first person I saw was my mother looking at me scornfully from the audience and all I could hear was her voice telling me I was a failure who would never amount to anything.
"Helen Johnson, please recite your lines, you have kept the audience waiting long enough". I jumped as I heard the moderator call out my name, I dropped the mic and ran off the stage, tears streaming down my face.
Later that evening at home, my mom beat the living day light out of me.
"So your mission was to disgrace me today, ah and your father was right o. So you this wicked girl made me get dressed, leave my work, drive all the way to your school only to embarrass me?". She shouted as she slapped and pushed me to the floor, kicking me repeatedly.
My dad laughed while he watched, "Didn't I warn you, I knew it already. Please tell me one good that can come out of Helen?, I am even ashamed to call her a Johnson. All she's good for is sketching designs I don't know and writing all sorts of rubbish in the name of word play. Is that what will feed us in our old age?, he said. He asked my sister to bring all my sketch books and writing pads and ripped them into shreds.

"Let this be the very last time I'd see this nonsense in my house, you hear me?" I cried so hard, I could feel my heart shred along with the books.
I got up to go inside and could see my sister crying in the corner. Abigail was the only one who tried to show me any love, but I never gave her a chance to come close. That night, while they watched TV in the living room, I sneaked into my dad's room to get the sleeping tablets from his medication bag. It was my duty to give him his drugs, so I knew the function of each one.
I sat on my bed with the pills in my hand, convincing myself why I should end it all. I had no friends, there was no love at home, the future looked hopeless, there was absolutely nothing to look forward to. I put my hand to my mouth and had poured the pills in,  when my sister, who I thought was asleep grabbed me and slapped my head from behind, causing me to spit out the tablets.
She got in front of me and hugged me, " Helen, please don't leave me, I love you. I know Mum and Dad have been horrible, I don't like what they do to you, I wish I could change things. I hate them you know, I am only here because I don't have a choice. You will get through this, I know you will. I love you Helen, I truly do, please don't leave me"  She begged as she cried.
I cried and hugged her back. I didn't say anything, I just remember we both cried till we fell asleep. The days after that were a daze. Abigail was always on my trail ensuring I wouldn't do anything stupid. In that year, I tried again twice to take my life but she was there every time to stop me. I gave up after the last attempt and decided to face life as it was.
Going into the University was my only hope to freedom, I looked forward to it and I worked really hard to make all my papers at the first try. I couldn't imagine staying a year at home with my parents out of school. It would have been hell on earth. The two schools I had chosen were at least six hours from home, I wanted to be as far away from them as possible.
My first year in school was with mixed feelings, it took a while for me to adjust to the new environment. I had no self confidence and found it difficult to make friends. I had built a wall around myself and let no one in. My parents never called to check on me but it didn't matter. Every month, they sent me my allowance and that was it. I spoke with Abigail once in a while when I was in the mood.
It was in my Second year I met Kayode and thought life couldn't get any better. It must have been about six months into the relationship when I came across a message on his phone from another girl, whose number he stored on his contact list as 'LOVER', she was trying to confirm if their date that weekend would still happen.
I scrolled up and read through the message thread and it was obvious he was in a serious relationship with this person. I was devastated, I couldn't eat or sleep for days and I didn't have the courage to confront him. It was when I felt like I would lose my mind, I decided to ask him.
He said all sorts of demeaning things to me, called me all sorts of names and warned me never to go through his phone again. It was the beginning of the end of our relationship and in less than a year, he called it off with me. Two months after our break up, he got married to the girl in the chats.
I don't know how I was able to get through it, It was hard, I felt low, used and abused. My self confidence dipped even lower. I was able to mask my lack of self esteem with clothes, I had a very keen eye for fashion, I put my pieces together so well, my room mates always came to me for style advice. I was tall, slim and light skinned with a very pretty face and looking at me from the outside, I came across as that girl who had it all together, but on the inside I was a scared, scarred and lonely soul.
I diverted all my energy to my school work, I attended my lectures and spent my free time sketching fashion designs and writing. Fashion was however my first love. I was in class one evening sketching, when a course mate walked by and saw what I was doing, he asked to see my sketch book and that was the beginning of a partnership that saw me to stardom.
George was a tailor, it was his side hustle and what he did to get by in school. He was very skilled with the sewing machine, he made clothes for many students on campus and had even more customers outside the campus. He was amazed at the designs he saw and asked that we work together, I would sketch and he would bring them to life. I was super excited, a fire was rekindled in me, I smiled from my heart.
We spent all our time together, sourcing for fabrics and discussing the outcome of my designs. The day he finished the first dress and asked me to come see it, I cried. I cried so much, George was confused. He didn't know it was out of joy and happiness, seeing my design come to reality and exactly as I had imagined it to be. It was such an emotional moment for me. It was from my Vintage LBD (Little Black Dress) collection and it came out just perfect.
From Little Black Dresses to Work Wear Dresses, Evening Dresses and my very own Bridal dresses, George and I created magic. We also co created a ready to wear collection made from Aso Oke Fabric which we sourced from Oyo State. The orders on the collection were so overwhelming as it was one of the students favorites. It was easy, stylish and very affordable, it was our best seller and we made a lot of money from it. Working with George was heaven on earth and soon enough we became very close. It didn't come as a surprise that it developed into a love affair.
George was an orphan who had lost his parents when he was ten years old. Life had taken it's course and taken it's toll on him through hardship and survival. He had struggled all his life but was determined to be a success. I opened up to him about myself and my relationship with my parents. Even though I had promised myself not to get involved with any man after my experience with Kayode, falling in love with George came naturally and without any inhibitions.
We set up our company and got it registered, rented a space and established our business. We had made enough money to keep us going, it was tough, but our determination, zeal and enthusiasm helped us through each day. We had a common goal, so no matter how much we frustrated each other or the business tried to frustrate us, we always had our eyes on the prize.
I had an extra semester, George was able to graduate but I didn't care, all I had to do was put in a little more effort. I was doing what I loved the most and sharing my joy with one of the kindest men on earth. Of course, my parents were once again happy to gloat over my inability to graduate. George and I made plans for our future and on the night of his graduation, he proposed to me. It was the happiest moment of my life.
Reluctantly, I made a trip home with George to formally introduce him to my parents. I did not expect anything good to come out of the visit and they didn't fail to disappointment me. We told them of our plans to get married and they told us to go ahead to do whatever we wanted, as they would not be involved with a man that had no roots. They called him a fraud and said we deserved each other. George experienced first hand, the verbal, mental and emotional abuse I had grown up with.
We went ahead with our plans to get married and in a very small ceremony with the few friends we had and my sister, we became legally united as husband and wife. Our business grew in leaps and bounds and so did the love between us. Just about a year into our marriage, I became pregnant. Such pure joy. George wouldn't let me lift a finger, he doted on me day and night. 
For us, bringing forth life was going to wipe away all the years of loneliness, uncertainty, hate and strife. Life couldn't get any better. When I broke the news to my sister, she cried over the phone. She had long moved to New York and didn't return even after she graduated from the University. She promised to book a ticket as soon as she could just to see me.
George and I were working on a new collection, it was a recreation of the Aso Oke designs we had in school, but with more finesse. Our target was the international market and after a series of meetings with the help of Abigail, we got an invite to present our pieces to be showcased at an upcoming fashion show in New York.
We put in everything to get the collection ready. There were sleepless nights, road trips, recruiting extra hands and a lot of mental work. From hand stitches to embroidery, George made sure he did all the intricate work himself, we wanted nothing but the best.
We were on another road trip to Ibadan, Oyo state to meet with our Aso Oke suppliers and from the corner of my eyes I noticed George looked really tired. He had insisted we return to Lagos the same day so he could get back to work. We had only about twelve days left and still had to finalize our travel plans to the USA.
"Gee, don't you think we should spend the night in Ibadan? You look super exhausted, a few hours of sleep and proper rest will do us both some good" I said, as he made a turn into the road leading to the popular Ojo market.
"Nah, it's best we return home but I promise not to do any work until tomorrow, you know how I hate the idea of hotels and not being in my space. Don't worry honey, It's just a two hour drive, we'd be home in no time." He looked at me and squeezed my hand.
"Ok love, if you insist" I leaned in him to give him a kiss as we continued on our drive.
Being with George was just too seamless, he never gave me any reason to worry, doubt or feel scared. With him I felt secure, confident and loved, a far cry from what I grew up with. I was no longer in touch with my parents. There was no love lost and so no one was missing anything. Abigail updated me on their affairs once in a while and I did my bit to send them a monthly allowance as I was doing well financially.
We met with the fabric suppliers, picked up our orders and stopped to have lunch before heading back to Lagos. The plate of Amala and Ewedu with Gbegiri I had weighed me down so much, I slept off only a few minutes after we got into the car. I remember George laughing at me but all I wanted to do was sleep.
How it happened, where it happened and when it happened I'd never be able to tell, but I woke up with a throbbing headache in a hospital bed. I opened my eyes and tried to sit up, but the throbbing in my head tripled. I noticed there was someone around who looked like a nurse.
"Where am I?, Where's George?, I asked as I still struggled to sit up
"Please lie down madam, you'd be fine, just relax" The nurse said, trying to get me to rest my head on the pillow.
I panicked, fully realizing where I was, I knew something bad had happened. Obviously, why would I be in a hospital. George, where is he?
Where is my husband, please get him for me, he should be here". I paused as I saw the look on the nurse's face. "Where is George?" I screamed as I sprang up again. That was the last thing I remembered as the effect of the injection the nurse gave me immediately took it's toll on me.
My life shattered into tiny pieces right after that. There had been an accident and George died on the spot. The emergency unit on the highway was able to get me to the hospital quickly but I had lost the baby. My sister flew into the country as soon as she was contacted. I was moved to another hospital in Lagos and given the best care and treatment.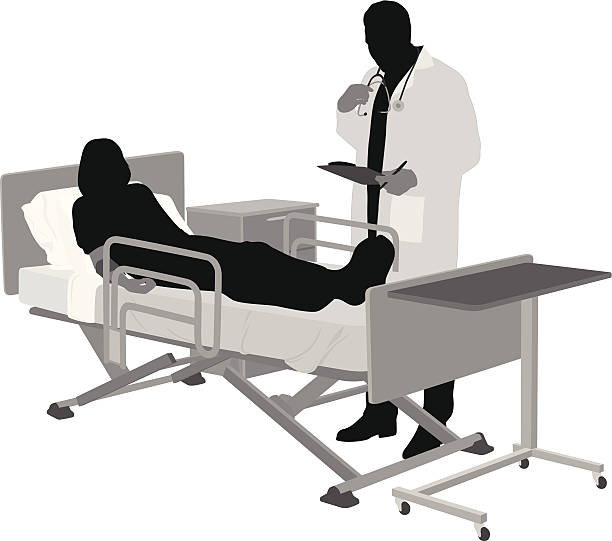 I did not want to recover, many times I requested to die. There was nothing to live for, nothing at all. I was either operating under a curse or born to be a failure. The thoughts of my parents mocking me drove me into deep depression, they were right after all. Nothing good will ever come out of me.
Abigail was by my side day and night. In between phone calls and E-Mails, she ensured our designs were completed and the collection sent to New York in time for the Fashion exhibition. She got a therapist who came in twice a week to counsel me but in the absence of death, the only other thing I wanted to do was sleep.
After a month, I was discharged from the hospital. Abigail had rented another apartment, done it up to my taste with no reminders of George. She insisted I couldn't go back to my matrimonial home – the nursery I had set up, the pictures on the wall of George and I – it would have been too much for me to handle.
I lived everyday hanging by a thread, nothing made sense. Abigail had stepped out one afternoon, she must have assumed I was asleep. I got into the car and drove straight to what used to be my home. I found my way in and turned on the lights.
Everything was just as I had left it, the smell of George filled the air, I suddenly became sick. I made my way into our bedroom and stopped to peep into the nursery opposite our room – the crib, curtains, wall decor and shelves filled with soft toys were just as I had arranged them. I felt light headed and went straight to the kitchen.
I picked up a knife and was about to slit my wrist when Abigail came in and screamed. I collapsed to the floor and broke down in tears. She held me in her arms as we cried together and I remembered the years past, how she always found me and rescued me from my suicide attempts.
"Listen to me Helen, look at me. You are not going to give up, you are a survivor, there's a reason you are still alive and you will live to tell this story.

Look at me Helen, we are going to give George a befitting burial and we'd go back to New York together. I entered the collection for the exhibition and every piece was paid for with even more orders.

You are going to find the strength and you will do this for George, that is what he'd want. I will be here with you every step of the way and you will make it through. The sun will shine again Helen, I will make sure of that, you will laugh again." Abigail finished off, hugging me tightly as I cried like a baby.

 
The strength of her voice and the finality in her tone however stirred up something in me. 
The next few days saw us preparing for the funeral. I got fully involved and picked out everything George would be buried in down to his boxers. The service was short and precise. My parents were there and as they came up to where I sat, I became stiff. I nodded at their greetings and it looked like I saw deep sympathy and a sign of tears in my mom's eyes. 
Abigail and I headed out to New York after she had secured a team to work with us in Lagos. It took a while for me to come to terms with my reality and find the strength to move on, but I did. I went back to designing and took up a sewing class. George had always wanted me to know how to work the machine, so I put in my all to learn it. We flew in two of our best tailors and between Lagos and New York, production went on just fine. 
After about two years, I wanted to move back to Nigeria. I wanted to be closer to the source of my materials. I missed fabric shopping and the whole market vibes. It took a lot to convince Abigail to allow me move back, but I assured her I would be alright. I wanted to make George happy and the only way to make that happen was to stay alive and keep producing gorgeous designs he would approve of. He would have been super proud of my use of the machine too. 
Love found me again. I met Alex at the Paris Fashion Week where I was exhibiting another collection, he was an investor and had come to the runway show to see an upcoming brand he could put his money on. 
Abigail usually closed all my runway shows but she was heavily pregnant and couldn't make it down to Paris. I closed the show that night and the applause was deafening, I knew we were sold out already.
Alex approached me at the after party and we got talking, exchanged contact details and the rest they say is history. We were friends for two years as I insisted I didn't want to get emotionally involved. I told him about my past, leaving nothing out. I wanted him to know what he was trying to get into. He didn't back down, it further strengthened his resolve. 
We got married after four years of being friends and then lovers. Alex and I have been married for fifteen years and have remained childless. In all these years, I have never had any reason to question Alex's faithfulness and commitment to me. 
All his friends have at least two kids, with some fresh out of Secondary School, but it doesn't bother him. He has stuck with me through it all, cut off from his family members who tried to initiate the idea of taking a second wife. Sometimes, Abigail teases me that George came back to be with me through Alex. 
My dad passed on about five years ago and I tried to mend fences with my mum so I could experience some level of peace and truly let go of all the hate and hurt. Abigail has three children and sends them over to me every time they are out of school. Alex and I love them like they are ours, but my heart still yearns to have mine every single day. There's still this need to prove to the world, especially my mum that I am not a failure.
I am hoping my therapy session with Yemi will help me accept the fact that I may never have children of my own and that I can one day look at my mum in the eyes and not feel any hate at all. I want to be genuinely happy with Alex and live my best life.
************************************************************************************************************************************************************************************************************************************************************************************************
Now we have our last character, Helen. I cannot begin to imagine the kind of trauma she has lived with. Will she ever find redemption? Now she is successful doing what she loves the most, she has found love in Alex again, but will she ever be able to move beyond her past?
Please drop your comments below or at least click on a smiley. Your feedback is what keeps me going with every episode and it puts a smile in my heart when I read your thoughts.
As you enjoy, share with a friend too.
Sending you love and light,
It's your girl, Jay
Xoxo.