ROOM 88 – EPISODE 4 – FEMI AKINRIMISI
Read Episode 3 Here
"Femi, Feyiii, I don't want to get into the car before you guys, and please remember to put your bottle of lotion in the bag."

"Ok mummy". We replied in unison.
I can't describe the love I got growing up with my parents. It was comforting, it was uplifting, it was simply indescribable. It was just me and my older sister, Feyisayo, and they dedicated all their time, money and love to us, although with large doses of discipline to keep us in check. It was another family day out and this time we were going to the beach. Every Saturday, my parents made sure we did something together as a family.
No, we were not your typical spoiled rich kids, I remember that at the age of four, my mum would make me climb a kitchen stool to wash my plate after eating. We practically had to do everything by ourselves. Any maid that was employed had no business minding our business.
We grew up in love, lived in love and we were taught to show love. We were more than comfortable, we enjoyed the luxuries of life, we had the best of everything, but my dad made us understand the value of money and how to earn early in life too. For anything we asked for outside our basic needs, we were made to work for it.
Looking back now I feel like they knew they were going to leave us too soon and wanted us to be able to survive the harsh realities of life. Feyi and I were really young when we lost our parents but they had taught us enough to keep us going for the longest time.
"The earlier we bury them, the better o sister mi. Let us all move on with our lives. I know it is painful but for how long will we leave them in the mortuary?". My mum's older sister Aunty Tolani said, as she tilted her head gear to the side.
"I see reason with Sister Tola, Aunty Mobola , their younger sister said. I don't know why Uncle Layi's friends are making such a fuss about the whole Ikoyi Vaults. Is it the location that matters or that the dead is buried?"
I listened in anger as my mum's sisters and cousins talked about burying our parents like they were going to bury stray dogs. My dad was an only child and an orphan and save for a few of his cousins and his close friends, he didn't have much of a family. I grew up knowing my mum's family as the only extended family we had and now the decision as to what will happen to us was in their hands. We weren't exactly close to any of them as they were quite lousy and aggressive in their ways. My mum had been the only different one from the lot.
My dad's best friend and two of his cousins opposed all the lousy suggestions my aunties made concerning the burial, and did everything within their powers to give my parents the most befitting burial they could get. Watching the pall bearers lower their caskets into the ground and making Feyi and I pour sand on the caskets as the Pastor performed the final burial rites, I felt a chill from deep inside and a sense of emptiness. Real fear overwhelmed me.
I looked beside me to see my sister, she looked numb and unaware of her surroundings, she looked like she was in a trance. I was just ten years old but I felt years older and I knew that things will never be the same again.
The day right after the funeral, my dad's best friend, Uncle Segun, two of his cousins and my mum's sisters Aunty Tolani and Aunty Mobola held a meeting at our house.
"We can't say thank you enough for standing by us during this very rough period. Aunty Tolani started, we appreciate your support and the show of love. A ni fi iru e san fun ra wa o (You won't experience such sorrow as payback). At this point we need to think about these children and take decisions concerning their future."
My heart skipped many beats as I listened.
"You can't be thanking us, Uncle Segun cleared his throat as he started in reply. Layi and Bisola were more than friends to me,  it's my loss as much as it's yours and the well being of Feyi and Femi is as important to me as it is to you."
Nothing had been said, but I couldn't shake off that sinking feeling in the pit of my stomach. As I looked at all the faces in the room, wondering where my sister and I would end up, Uncle Segun seemed the only person that signaled any form of hope of a happy future. They asked Feyi and I to excuse them while they continued with their meeting.
"I'm so scared Femi, what do you think will happen? Are we going to leave the house and move in with one of them?"  Feyi asked me, as she started to cry again. All she seemed to do was cry and it was okay with everyone. I on the other hand wasn't allowed to cry. I was told I had to be a man, I had to be strong for my sister.
"I pray we would be allowed to stay with Uncle Segun if we have to leave the house, at least I'd get to play video games with Sesan." I said in reply.
I guess God wasn't answering prayers at the time. The final decision had been taken and we were going to move to Aunty Tolani's house, our house was to be locked up until they took a decision on what to do with it. We were to pack our things and get ready to leave the following day.
I remember Uncle Segun didn't look happy as he left after the meeting. As we walked him to the car, he promised to call and visit us often enough and also made us promise to call him if we needed anything. As he drove off, I felt like our last link to freedom and happiness had just left us.
The years after that were miserable. It was an exact opposite of what we grew up knowing. Feyi was always in and out of the hospital. Many times, I wanted to run away but there was nowhere to run to. My Aunty ensured we had no contact with the outside world. The first and only time we called Uncle Segun to come and visit us, she beat the living day light out of us after he left and took our phones away from us.
She changed our school to one closer to her house and practically turned us into slaves. Shortly after Feyi finished her West African Examinations to leave Secondary school, she became very ill.
"Take this money, go to the pharmacy and get malaria drugs. It's the same thing the doctor will prescribe, I can't waste my time, energy and precious money on these hospitals anymore. I'm sure she'd be fine after taking the medication" Aunty Tolani said as she handed me N1,000.
I took the money from her reluctantly and went to get the drugs. Feyi had been throwing up and without any appetite. I knew she had to go to the hospital urgently, but there was nothing I could say or do to convince my Aunty. After two days of taking the drugs with no improvement, I went to plead with her again to take Feyi to the hospital.
"I'm sure you don't want to be unfortunate this boy. Do you know how much it has cost us to take care of you people all these years? Feeding you, clothing you, educating you? Now your sister wants to ruin our finances with hospital bills? How many of my own children do I take to the hospital this often ehn?" She barked at me.
I got on my knees and kept begging her "Aunty please just this last time, Feyi can barely move or talk again, Aunty e jo ma, I beg you in the name of God, please". I cried as I pleaded with her.
"Get out of my room and don't bring any insult upon me, I will take her in the morning. Just make sure you give her something to eat tonight before she sleeps, give her bournvita. Don't use my milk o, give her plain bournvita, use warm water." She said, signalling with her hands that I should leave the room.
I prayed as I left to meet Feyi, that God will heal her and that her situation would not get any worse. I could barely recognize my sister, she had lost so much weight. I held her in my arms, mopping her forehead with a wet towel as I sang one of the songs our mum used to sing to us as kids when we were ill. Her temperature was high and she was shivering from cold. I begged her to hang on till morning as Aunty Tolani had promised to take her to the hospital. I noticed she slept off after a while and I took my position beside her and slept off too. It had been an exhausting day.
It must have been about five a.m the following morning when I woke up and rushed into the bathroom to take a bath. I wanted to get the house chores done early enough so I could get Feyi ready for the hospital hoping my Aunty would not have any reasons to change her mind.
I cleaned the entire house, fixed breakfast and went back to our room to wake Feyi up. As I tapped her gently, I noticed her body felt cold, I shook her a little harder and she felt stiff. I called out her name several times and started to shake her more violently, there was no response. I called out for help and that was when my Aunty and her husband ran into the room. We carried her and rushed her to the hospital where she was declared dead on arrival.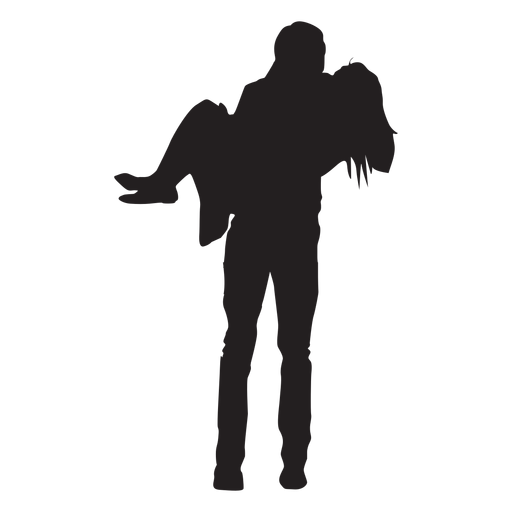 My life crumbled, losing Feyi felt worse than losing my parents. We had big hopes and dreams for the future and all the things we had planned to do to make our parents proud. This time, what I felt wasn't fear, it was anger. I was angry at everything and everyone around me but I couldn't express myself. I don't know where I got the strength but I kept going.
Everything from then happened in slow motion, I buried myself in my school work and became even more determined to make something out of my life. I was only waiting to finish Secondary school and gain admission into the University before planning my exit from my Aunty's house. There were times I attempted suicide but one voice kept my hope alive. And so I kept going.
Since Feyi died, Aunty Tolani stayed away from me as much as possible. For the first time, she tried to put up a show of kindness but I was having none of that. I did my work around the house as usual and spent most of time studying or listening to music. I had no friends and had no inclination towards having a social life.
My University admission came so easily, as I had aced all my exams, and I got into the school of my choice to study Economics. Right after my final exams in Secondary school, I went to a barbing salon down the road from my Aunty's house and learned how to cut hair. I knew I'd need something to earn me an income as I had no intention of ever going back to Aunty's house once I got into Uni.
And so it was that I cut myself off from her and the rest of the family. I had saved up some money and added it to the one she gave me. I got myself a barbing kit and a phone and honed my skills by cutting hair for free for my room mates. When I had a bit more confidence in myself, I started to charge a token. I would go on YouTube and watch videos on how to carve edges and cut different styles. In no time I was known for my skills and my business grew. By the time I got to my final year, I had opened two shops on campus and employed four staff.
My academics did not suffer and I ended up graduating with a Second Class Upper degree. On the day of my graduation, I had no one to celebrate with me. I watched as the other graduating students took pictures with their families, I had a flashback to Saturdays with my family those many years ago and it was then I had a real emotional melt down. I took a taxi to the cemetery where we buried Feyi and cried my eyes out. I must have cried for close to thirty minutes, I felt frustrated and lonely. I had nothing to go back to but that inner voice again.
I was about to leave when a young lady walked towards me, she introduced herself to me as Tundun. Two years after that meeting, Tundun became my wife and together we had three kids. In those two years that we met and started dating, a lot happened. She was in her final year at the Birmingham University in the UK and had come home for her Brother's funeral who had died from heart complications.
Getting a job was really difficult for me and so I focused on expanding my business. I was able to get a self contained apartment close to the school campus and turned one of the two rooms to a salon. So I was running three shops, while I continued my search for a job.
On one of the weekends while I was working a shift in the shop on campus , a long time customer asked me to come for a home service to cut his uncle's hair and this uncle turned out to be Uncle Segun, my dad's best friend. I recognized him immediately and wasted no time to introduce myself. He couldn't hide the joy he felt seeing me, he hugged me and took me into his study as we caught up on the years that had passed.
I told him everything that happened from the day he visited us at Aunty Tolani's place and how Feyi died. He cried and cursed and also told me how he tried everything possible to see us to no avail. He talked about going to our house about a year after only to find out the house had been sold and there were new occupants there. My aunties had sold the house and everything in it. I felt the anger well up in me talking about the whole ordeal.
My chance meeting with Uncle Segun fast tracked my journey to success. He told me about a trust fund our parents had set up for Feyi and I and how I could assess it. He also took me to my parents grave which resulted in another emotional meltdown. From then on, life became easier for me. I expanded on my Salon business and also started a logistics company after I went for a Masters Degree program in Human Resource Management.
Uncle Segun resumed his role as father to me. Tundun and I became an item and eventually got married, but that immense feeling of loneliness wouldn't go away. Nothing or no one could fill the void the loss of my family, especially Feyi, left in my soul. My marriage to Tundun was probably out of necessity, the need to start a family. Tundun loved me beyond words and never failed to show it. Kind, gentle, sensitive, patient and humble, she was and still is every man's dream wife. I was indeed lucky to have her. It's not that I didn't love her, I can't even imagine life without her, but I couldn't connect with her.
The problem was me, I couldn't connect emotionally and the real issues started after our last baby. I became easily irritable and would lash out at every little thing. At first, she would apologize for everything whether she was right or wrong but I guess she also got frustrated and lost all the positive energy. Then I started to hit her, from a slap to two slaps and then whipping her with my belt. It seemed like I had found someone to unleash all my pent up anger on.
For every time I beat her, I would follow up with apologies and gifts and romantic getaways. I had become a monster and I couldn't redeem myself. Tundun bore it all and told no one about what I was putting her through. I knew I had to stop before it got totally out of hand but I couldn't help myself. For every time I hurt her, I would experience an overwhelming sense of guilt and hatred for myself. I was frustrated and considered suicide every now and then. I was a complete mess.
Thirteen years down the line, in and out of this physical, psychological and emotional abuse, I got home two weeks ago to an empty house. Tundun had moved out with our children leaving me a two page letter on how I need to seek help if there would still be a marriage between us. I have no idea where she is and her family would not give me any access too.
I know I have a problem, I know I need help. I haven't seen my family in two weeks and I can no longer concentrate at work or anywhere else. I went to Uncle Segun and opened up to him and he was the one who directed me to Yemi for therapy.
****************************************************************************************************************************************************************************************************************************************************************************************************************************************************************************************************************************************************
What do you assume Femi can do to redeem his marriage?
Does he need closure with his aunties?
Such a sad situation to be in. Life can get so complicated and it is important to seek for help when it is evident you cannot help yourself. Everybody is indeed going through something and we should be extremely careful before judging another.
Felix will be up on the next episode as we go back into his life to see how he got into his philandering ways. It won't take this long for the next episode to drop *fingers crossed*. I have been on holiday with the boys chopping the life of my head (insert laugh smiley here).
Show me some love in the comment section or by clicking on a smiley below.
Until the next post, it's your girl Jay
Xoxo