From The Cradle To The Grave – Tied To The Past – Episode 1
Narrating: Miss Amanda Obiwuru (Age 40)
I remember the days I'd cry when I drive over a piece of paper or plastic, feeling bad that I had crushed it. Same me, in the same breath, would cuss and get in a blind rage just because someone unintentionally spills water on the table. I have been a bundle of erratic emotions, but I am getting better. I believe I am, in the past 4 years, there has been a lot of progress. I feel like I am no longer tied to the past.
Looking back at the first day I met Mrs Alero Obe, I almost wasn't going to attend that therapy session, but It's the best thing that has happened to me since the night of my 16th birthday. I cringed as I remembered that night 24 years ago, the night my life fell apart. I know I am a lot better now, I no longer feel the nausea and fear and emptiness that envelopes me every time I think back to that night. In its place is now a feeling of hope that indeed the sun will shine and eventually everything will be alright.
Four years Ago (36)
"Amanda, I'd like for you to feel comfortable here. It doesn't have to be today, you don't have to say anything today if you don't want to. We can talk about the weather, shoes, fashion." She Paused, staring at me, then continued. "Oh yes, speaking of shoes and fashion, have you seen Aquazzura's Fall collection, they're gorgeous. Simi and I are definitely ge…." She stopped as she heard me speak. It was our second meeting.
"He raped me, my father raped me and got me pregnant on the night of my 16th birthday. He took away my virginity, my pride, my innocence, my sense of security. He took everything and then he left me" I sat up from the reclining chair and stopped to search my cross body bag for my pack of London Menthol Cigarettes and lighter. She offered me an ash tray and after a long drag, I continued.
"I think what has hurt the most is the fact that he left me. He hasn't spoken to me in all of 20 years. All I get are bank alerts and instructions from third parties. I intentionally get into trouble just to get his attention, to get him to react. But no, he gets me out of trouble and moves on." I took another drag of my cigarette.
"Do you want a relationship with him or you're just seeking closure?" She asked.
I paused and dragged on my cigarette, slowly exhaling and watching tiny rings form. "I miss being loved, I miss my childhood, I miss my mum. I want a life. I have just been going through the motions, It feels like my life paused that night and I need someone to press play. I need answers, an explanation, anything at all. I'm tired of being stuck in the same spot, I just want to move on with my life. It's been 20 years of being on hold." I watched her as she calmly wrote in her note pad.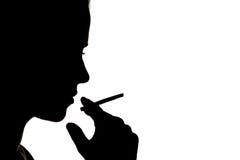 "We'd end our session here today Amanda. I want you to go back home and think about this. If you faced your dad today, what would you say to him? Think carefully about this, I'd pick you up for lunch on Friday, would that be okay?" She closed her note pad, dropped it on the side stool beside her sofa and took off her glasses.
"Yes it will, Mrs Obe. Thank you. Oh and by the way, I ordered 2 pairs of the new Aquazzuras last night, I couldn't resist. They are really gorgeous" She smiled as I crushed the cigarette stubble in the ash tray, took out my sunglasses and walked out of her office.
****************************************************************************************************************************************************************************************************************************************************************************************************************************************************************************************************************************************************
Narrating: Mrs Simisola Haastrup Nee Obe (40)
Watching my children grow gives me utmost joy. After 9 years of waiting, 3 failed IVF attempts, money gone down the drain and emotional traumas, I gave up. My husband and I started to look at the option of adopting. For a long time, I suffered from depression, I lived in fear. Fear of betrayal by my husband, what if he went ahead to have a family outside and left me in oblivion. My abstract fear affected our marriage for years.
Tunde is and has always been a great guy and one of the things that drew me to him was his sense of discipline and commitment to anything he believed in. His no was almost always no and likewise his yes. If he made a promise, he would make sure he stood by it and till date, nothing has changed. I call him my special gift from God.
You see, my fear emanated from my mum's experience with my father. In my 3rd year of Secondary School, I had found out that my older brother, Oladokun wasn't my mum's child. It was a hard and bitter pill for me to swallow. My very perfect dad who could do no wrong in my eyes, had an affair that had resulted in the pregnancy and birth of Dokun. I remember that conversation so clearly.
Flashback (13)
"Wale, you can't be taking me down that lane again. What is wrong with you? What exactly are you searching for? It took me so long to accept Dokun as mine, to forget about all the hurt and pain that affair brought to our marriage, to heal from the wounds. Now that I have finally found peace, you are in another affair? Wait, am I going to deal with another child? Because guess what, no, I wouldn't do that, I would simply walk away." I had heard my mum say to my dad in their bedroom as I walked down the hall way that evening.
"Alero, please, hear me out, please. I promise, there's no child. That affair ended as soon as it started, it was a mistake, a huge mistake Alero. I am sorry, I truly am. I know there's nothing I'd say that'd make it right. Please forgive me, Alero, please Alero, forgive me. I am sorry. You can't leave me now, please Alero." My dad pleaded, I could imagine he was probably on his knees. He sounded pitiful.
I listened in, then I heard my mum slam the door to their bathroom and I ran into the room I shared with my older sister Anjola. My first instinct was to tell her what I had just heard, but knowing how overly dramatic she can get, I thought against it. Fortunately, Sis Kunmi was home on holiday, so later that night, when everyone had gone to bed, I sneaked into her room and told her everything I had heard. She confirmed it to be true and told me about the incessant quarrels that year and how our mum had moved out of the house. She was very young when it all happened but she remembered a lot.
Things went down hill for a while between my parents. My mum threw herself into her work as a footwear designer, it was like a healthy distraction for her. She produced more shoes that year than she had in all her career. She traveled a whole lot more and shut down on her life as a Life coach and Marriage Counselor. Looking back now, I am sure she didn't feel worthy dishing out marital advice when her home wasn't in a good place.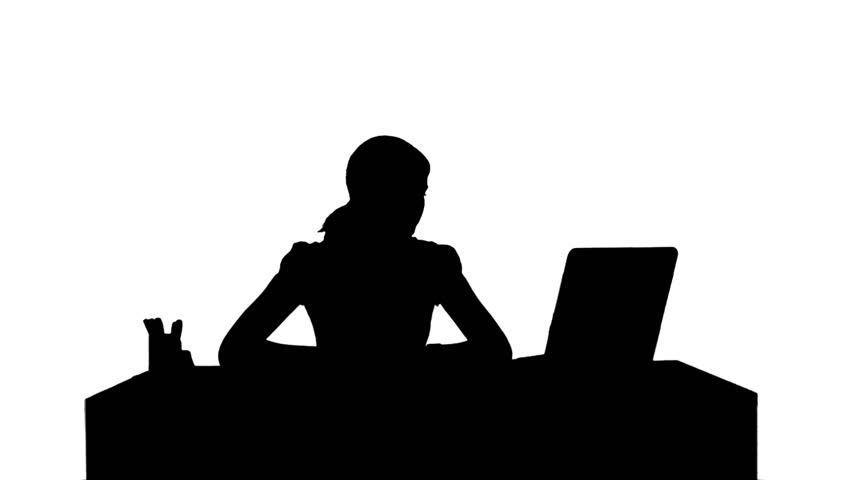 That was years ago, but it had stayed with me and it had affected the early years of my marriage. But God had blessed me with a good man and it took a lot of counseling from my parents to get my mind right and not ruin the beautiful gift God had blessed me with. And just when we had stopped trying, it happened. I became pregnant, it was surreal. All through the pregnancy, it felt like I was in a trance. Tunde wouldn't let me do anything, I had help with everything, I resigned my 9 – 5 job and went fully into business with my mum.
Our other 2 pregnancies came just as easily and now, I can say my life is almost perfect. 3 amazing children , a fantastic husband, a career that is growing in leaps and bounds, all I want to do is give back to the world in every way that I can. And so that day after lunch with Belema and Rahmat, when we saw Amanda Obiwuru and she barely acknowledged my greeting, something in me wouldn't rest till I went in search of her.
I remember the pregnancy scandal that led to her expulsion in Secondary School. She had been friends with Anjola and automatically became my friend too, but we had heard nothing about her after she left. Over the years, we had all moved on and forgotten about her.
That day when we left the restaurant, I ran a google search on her, she was not on any of the social media platforms. I saw her listed as a graduate of the University of California, but there wasn't any contact information. It was much later I saw her on LinkedIn where she worked in advertising at one of the top firms in the country.
I was eventually able to reach her after many failed attempts. Our first meet up was really awkward, our conversation didn't flow, it was like we had nothing to talk about. I did most of the talking and it felt like I was rubbing my successes in her face, so I stopped and tried to talk about politics, the economy, the weather. It was when I broached the topic of fashion that she opened up more. We talked for another 2 hours over lunch and planned another meet up that weekend at our Show room.
Flashback , Four Years Ago (36)
"Wow, Simi, these are really beautiful. Can I get this in my size and this too, oh and that black one with the bling". I watched her as she picked several of our designs off the shelf. There was something sad about her, something quite not right. I noticed again she was wearing black, and all the shoes she had picked were also in black.
We stepped out to have drinks afterwards. She was telling me about her latest project at work and how she was planning to use a fashion shoot to promote the brand she was working on.
"Amanda, how are you?" I cut her off as she spoke.
"Err, I am fine?", she answered, looking confused.
"How are you really?, what's going on with you?".I paused for a few breaths. "I may not know much, but I feel like outside of your work, there's a lot you're hiding from. You don't seem happy to me and I may be wrong. But if you ever need to talk, I will always be available to listen to you. Better still you can talk to my mum, she's a trained Psychologist and has been in counselling for over 30 years." I reached into my purse and gave her my mum's contact card. "Tell her you're from me, trust me you'd be in very safe hands." 
She took the card from me, said thank you . We talked a bit more and planned to meet up yet again.
****************************************************************************************************************************************************************************************************************************************************************************************************************************************************************************************************************************************************
We get into the story and see how the girls reconnect after school, how their pasts are brought into their present lives and their individual experiences through life. There'd be Love, Body shaming, Finances, Religion, Marriage, Motherhood, Career, Self Esteem, Fashion and a whole lot of issues that affect us as women.
Let's talk about the fashion choices of the characters on this episode.
Amanda Obiwuru
Amanda loves unusual fashion, you'd find her in a lot of unconventional pieces, mostly casuals and never without heels. She collects fashion pieces especially shoes from various designers around the world and can currently boast of well over 400 pairs of shoes. She fluctuates between a UK Size 12 and 14 and would be considered a Pear shape.
Black is her go to color and you'd seldom find her wear any colored pieces. This has to with the darkness she has been enveloped with and she feels like she can hide in black.
Simisola Haastrup
Simi would be considered a plus size fashionista, she loves simple pieces but with statement details. For every outfit, she focuses on one piece for attention and most times, they happen to be her shoes. As a footwear designer and producer, she has a variety of shoes in different styles and color hues. She loves her high heels and has buys shoes that offer her comfort – Platforms, Cone heels and Wedges are her preferences for high heeled shoes. She doesn't hoard shoes, as she gives them away after a while or puts them up for thrift sales. At every point in time, she has about 120 – 150 pairs of shoes.
Being a UK size 18/20 with an Apple Shape, she goes for pieces that help to accentuate her midsection to create an illusion of a slim waist. You'd find her mostly in structured high waist pants and she uses belts to hold her in. She accessorizes a lot to enhance her other wise simple cloths and is very subtle with her choice of colors.
With every episode, we'd learn a thing or 2 about how to style the body types, I bet everyone will fall into one of these body types, so be sure to pick a hack or two.
Hope you have enjoyed this episode, remember to drop your comment or hit any of the smiley icons so I know how you feel about it. Remember your feedback means a whole lot to me. Share this with anyone you know will learn from it.
Your girl Jay,
Xoxo