From The Cradle To The Grave – Episode 2 – Free From The Past Part 1
Narrating: Belema Opreh (AGE 40)
I think it's safe to say I am in a happy place now. It has taken a lot of blood, sweat and tears (Literally) over the years but right now, I am at peace with myself. My life has not been easy, from the time I graduated from Secondary School, it has been a big struggle. I had to face reality and take up the responsibility of fending for myself, if I was to wait for my mum, my dreams to be successful would only remain as dreams. I looked around at my office space and sighed, as I tried to think back to those many years ago.
Simisola Obe, now Mrs Haastrup had been my classmate and friend right from Junior Secondary School. Coming from a wealthy home, she was one of the socially upward girls in our set. She would come to school with the latest fashion and entertainment magazines and we'd go through them when we had period breaks, oohing and aahing over the latest trends. With her, I knew all the songs, fashion statements and movies of the season.
Every time she travelled for summer, she'd bring back at least one fashion item for me. My first and only pair of jelly sandals were a gift from Simi. I remember them so well, they were grey with lots of glitters in them. I cherished those sandals and cherished my friendship with her even more.
Simi wasn't like the other 'rich girls', she was humble, down to earth and really nice, not just to me, but to everyone around her, just that she took a special liking to me. She said she felt free to be herself around me and she liked the way I carried myself. She didn't look down on me like the other girls who felt I didn't belong to their clique because I wasn't carrying the latest Nike Bag or came to school in a chauffeur driven car. She accepted me for my background and was proud to hang out with me.
I remember the first day she visited my house, I was almost reluctant to give her my address but she had insisted on spending the Saturday at mine since I was the one always going to visit her. I tried my best to clean up the house as much as I could and prayed she didn't have to use the toilet. Not like our toilet was bad, but she didn't have to share a toilet at her house as she had a one in her room. I didn't even have a room to myself.
I made some Jollof rice, Fried plantain and boiled an egg as we had no other protein at home. I had saved my okada fare home the day before and used the money to buy a bottle of coke for her. Simi swore it was one of the best days of her life. We ate and drank and talked all day about everything under the sun. When it was time to leave, she made sure she emptied the pot of the remaining jollof rice as take away for dinner, she said it tasted really good. Her mother had given her some money to take a cab to her shoe shop which was just about 15 mins away from my house, but Simi had made us take an okada instead, it was her first time on one.
That was the beginning of a solid friendship between us, one I would never take for granted. However, life happens and life did happen in the course of our years together. Initially, it was a burden I carried for years on end, but in recent times, I took that burden to God, confessed my shortcomings and received forgiveness by faith.
The holiday before our final exams in school, I took up a holiday job at Simi's mums shop – Shoe Garden – as a Sales Assistant. I had always loved shoes and it was a big privilege to work with one the biggest Footwear designers in Africa, I was getting paid for it too. While we waited for our WAEC and JAMB Exam results, Simi left for the UK to visit her sisters. I continued my job as a Sales Assistant and had become very good at it. I would make choices for walk in customers based on their style and foot structure and my recommendations were almost always spot on. In no time, my pay was increased.
I aced my results as expected and gained admission into the University of Lagos to study Banking and Finance. Paying my tuition however was a big challenge. The money I had managed to save up from work was barely enough and my mum couldn't come up with anything. We even tried to reach out to my dad but all attempts failed. There was no one to turn to and it seemed like all hope was lost. I didn't want to ask Simi's mum for any assistance as I didn't want to always be at the receiving end, especially with them.
Painfully, I deferred my admission that year and decided to work full time to be able to raise the money required. I suffered from depression and the only thing that made me happy was when I was at the store attending to customers. I worked hard from sun up to sun down, increasing my work hours and taking up more job roles so I could get additional income. Simi's mum must have sensed that I needed the money because she somehow managed to increase my salary every 3months and added some bonuses. When she asked about my admission, I lied that my JAMB Exam result wasn't released and so I would have to write it again.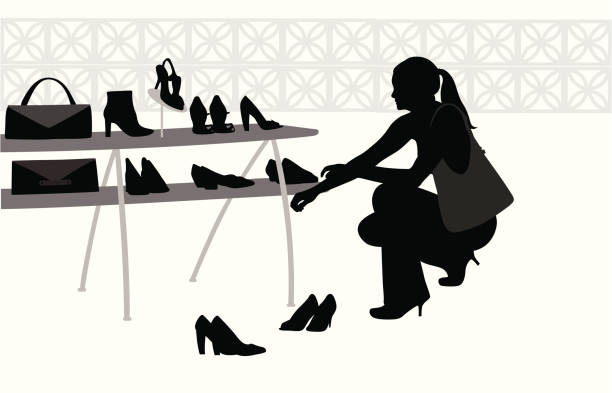 Simi had gained admission into the University of Birmingham  to study Business Management and Marketing. We kept in touch and spent time together whenever she came home on holiday. I was able to resume school the following year and had to leave my job because of the time schedule. I couldn't get a hostel in school and had to make the tedious trips from home everyday. I knew I needed a source of income, I had gained a level of independence and didn't want to burden my mother with taking care of my ever growing needs, she had my brother and herself to worry about.
As God would have it, Simi's mum opened a factory in Yaba, very close to school. It was a 5 bedroom duplex she just acquired which housed her equipment and her top factory staff. After a meeting with her, it was agreed that I could have the one room BQ at the back of the duplex while I worked part time as the factory manager. I was beyond elated, it was all I needed to survive and get by.
I used my first month's salary to buy some Costume Jewelry from a lady who came in from Seme Border every other week, she sold them to me at a discounted price while I sold them to the students at school. Later, when I had gathered enough money, I included selling thrifted shoes I got from the thrift market in Badagry and slowly started to build my business. It didn't seem like a lot of work because I enjoyed it and could see the profit. I made sure I visited home every weekend and would spend time with my Mum and brother. She seemed to get by but it was obvious she wasn't happy. She was very much into church activities but only as a form of distraction. I had suggested her getting into a relationship a few times but she'd hear nothing of it, so I left her to herself and did the little I could to make her comfortable. I made sure my brother lacked for nothing but also went hard on him to get a sense of responsibility. He was a well behaved boy and gave us little or no hassles.
One of the factory workers, Adeyinka and I had fast become friends. He was a trained cobbler and very well educated with a first degree in Computer engineering. He had a passion for making shoes and when he got the opportunity to work for Simi's mom as the head cobbler, he didn't hesitate as the pay was very good. Every evening, we'd talk about how our days went and our dreams for the future. We did practically everything together and with no spoken words of commitment, we soon assumed an intimate relationship.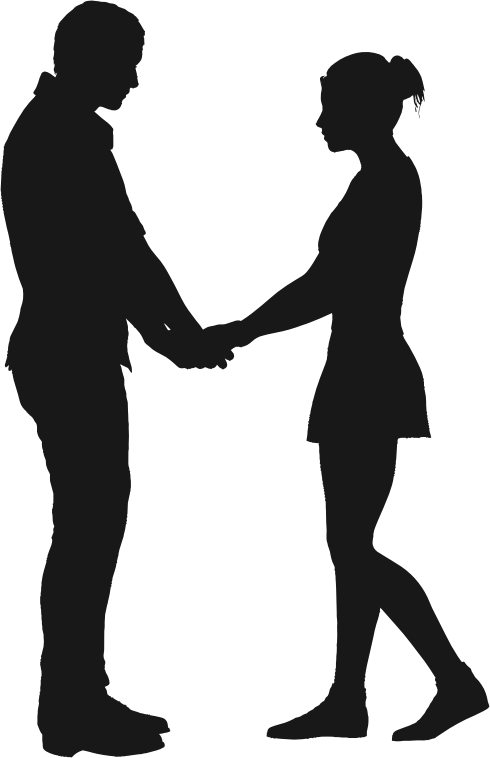 I lost my virginity to Yinka in my third year, I was in love with him. Sleeping with him became a norm until I got pregnant and he told me I had to get rid of the pregnancy because he was married with 2children and his family was in Akure, Ondo State. I was broken, totally broken, to think I had fallen so cheaply for him, but I also couldn't blame him, I never asked questions, I just assumed. I fixed myself up, took out the pregnancy and went on with my life. He didn't stay on too long after that, as he resigned and went back to his family. Financially, I knew I wanted to do better, school demands were becoming more and I knew I had my project work to face in no time among other things.
Mr Olawale Obe, Simi's dad used to visit us at the factory once in a while especially when his wife wasn't around to help supervise and take reports. We would chat about life and he'd ask me about school work and my challenges then leave me with lots of encouraging words and advise and sometimes money. He was the father I wish I had.
FLASHBACK : 18 Years Ago (AGE 22)
"How about you join me for dinner tomorrow, I know there's a lot in there you need to talk about", Mr Obe said over the phone.
"Okay uncle, where and what time?" I asked, blowing my nose into the tissue for the umpteenth time since he called.
"I'd text the details to you, take care and stop crying, everything will be okay" He said and hung up.
Uncle Wale, as I called him had become something of a father figure to me, he would always call to check up on me and so it was with Aunty Alero, his wife and my boss. Through the years, I had not developed any close friendships but had a good number of acquaintances.
Simi had remained my only friend and the only one I shared details of my life with. We spent lots of time on voice calls, chats and video calls when we were not busy with our individual lives. She was the only one I eventually told about Akin, even though I conveniently left out the part of the pregnancy. I didn't want it to look like I was always with a problem for fear of losing my value with her. Akin was the only 'serious' relationship I ever had and after my experience with him, I swore off men.
She made it a point of duty to send me clothes ever so often, I didn't lack for clothes at all and she knew me so well and knew what I'd wear. My style was conservative but very sexy, and with the kind of body God had blessed me with, I didn't need to expose any body parts to be sexy. I loved shoes to a fault and that was the one weakness I had, thank God for the thrift market, I was a perfect European Size 39 and getting my size in beautiful shoes was never a problem, so I always indulged.
Things were really rough financially and the demands on me were growing at an alarming rate. Combining school and work was also putting pressure on me and I would have many break down moments. It was on one of such occasions that Uncle Wale had called and I broke down crying.
"The meal was delicious, I love that goat curry sauce, just perfect with the rice" I said as I cleaned out my plate.

"Everything on their menu is delicious, trust me, because I have tried it all" He said as he beckoned to the waiter to bring the bill.
He paid, we finished the bottle of white wine we had been sharing and got up to leave. We got into his car, as the plan was to drop me off at my place.
"Thank you Uncle Wale for everything, you don't know how much I appreciate you, I really wish my dad played his role in my life, I don't need him to be rich,  just to be there for us as a family. I feel so overwhelmed with all the responsibility and wonder why I have to carry such a burden so early in life" I said as he drove.
He parked somewhere quiet along the road and in what seemed like a flash, he kissed me and I responded. I literally melted into the kiss, I slowly put my arms around his neck and we just kissed for as long as humanly possible. Everything seemed perfect, the smell of his expensive wood fragranced perfume, the feel of his beards, his strong arms around the small of my back, his hand stroking my hair, all absolutely perfect. He released me and put the gear on Drive and we drove in silence till we got to my place. That was the beginning of a love relationship with my best friend's father and my boss's husband.
***************************************************************************************************************************************************************************************************************************************************************************************************************************************************************************************************************************************************************************************************************************************************************************
What do we make of these things? Life surely does happen but how much in control are we expected to be of the situations we find ourselves in?
Would you judge Belema for her relationship with Simi's dad considering the circumstances? Would you blame Mr Obe for taking advantage of the young girl and her vulnerability?
Let's talk about Belema's Style for a minute – She is a perfect hour glass shape at a UK Size 10. With full breasts, a flat mid section and well rounded bottom, she boasts of every girl's dream body. In her University days, she was more inclined to Jeans and stylish blouses, dresses once in a while but never skirts. As she grew older, her style evolved and becomes more mature as we'd see as the story goes on. As a shoe lover at 40, she has over 200 Pairs of shoes and counting.
Share your thoughts with me on this episode. Let's meet in the comment section or quickly click on a smiley that explains how you feel about the episode.
Peace, Love and many more shoes,
Xoxo,
Jay