DIY For Love This Valentine's With Glitter – Take Your Shoes From Bleh To Glam.
It's exactly 7 days to Valentine's day, oh yes, i'm counting. Getting a new pair of shoes for that dinner date maybe way out of budget. If you're like me, you may be bored with all your shoes at that moment. My go to solution at a time like that would be to DIY for love….hehehehehehe!!!
In a few easy steps, here's how to take your shoe game from Bleh to Glam with Glitter.
What You Need:
Glitter – Pink, Red, White, Gold, Black, Silver
A Pair Of Shoes You Find Boring – Black, Nude, Red or white
UHU Glue (Readily available in Nigeria) *Any fabric glue will work as effectively*
Newspaper or A yard Of Old Cloth
Lots of Patience
WHAT TO DO:
Depending on what you're trying to achieve and the type of shoes you're working on, when you Do It Yourself, the possibilities are endless.
Spread an old newspaper or cloth on top of your work area
Working in portions, apply UHU Glue with a glue brush on your shoes and spread the glue to cover the area.
Carefully spray your glitter on the area with glue if using glitter glue.
And if you have to pour it directly, use your fingers to spread it evenly.  You don't want to create clumps or lumpy areas *Expect to get your hands dirty, it'd be worth it*
Repeat same on every area you would be applying the glitter.
When working in patterns, ensure you cover the area where you won't be applying the glue with tissue or masking tape to protect it.
Remember you need a lot of patience and loads of love to get a neatly done job.

EXTRA TIPS – HEART SHAPE DESIGNS
You may want to get cute heart shape designs.
Cut out your most perfect heart shape on soft paper (Tissue) or cloth.
Place the heart shape hole on the portion of the shoe where you want it.
Apply UHU glue within the shape.
Evenly spread the glitter on the outline of the heart shape and leave to dry.
Let your creative juices flow, play around with it and soon you will have your sparkly red themed shoes for a night out in town.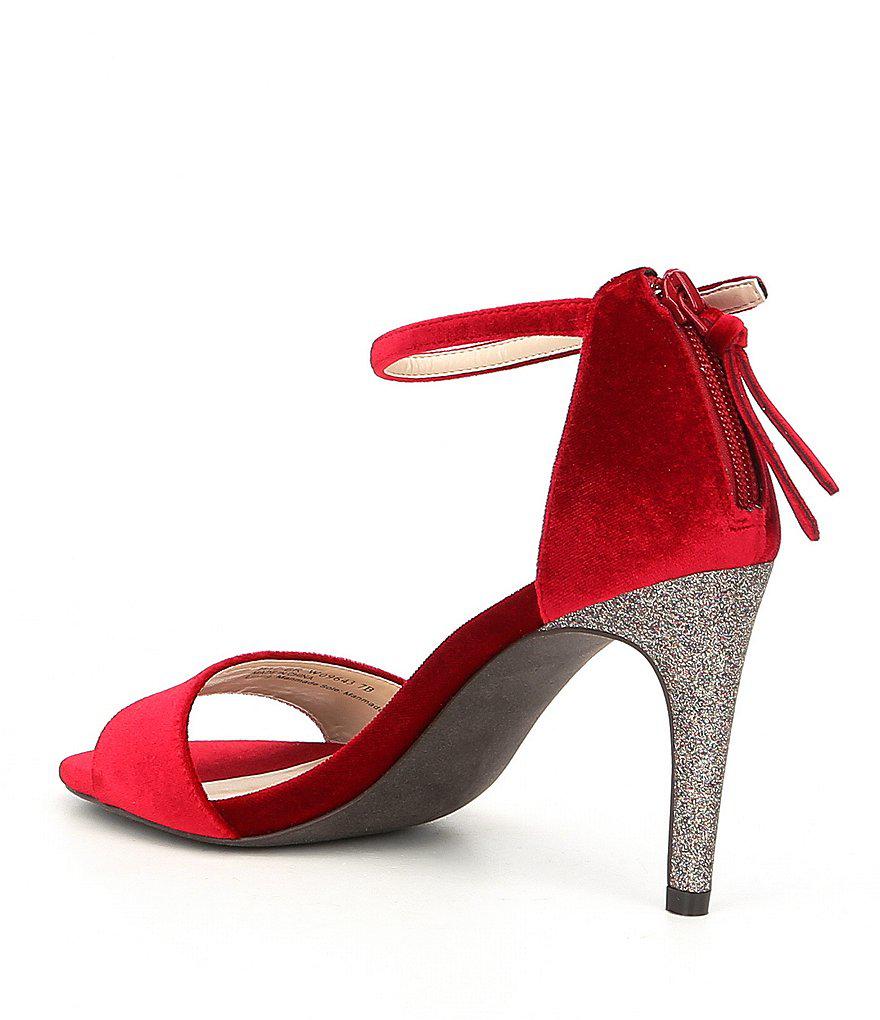 Like i said, the possibilities are endless. So would you DIY?
Peace, Love and More Glitter
XoXo,
Jay