Diary Of A Shoe Lover – Episode 4 – Tough Decision
Dear Diary,
"The work load is out of this world, i barely get 5 hours of sleep now. I get home really late and come back with work. It's really doing my head in. And as i'm getting really committed to this fitfam life, i have to wake up early to put in my 30 minutes of work out. It's been crazy to be honest. I haven't even been able to do much for Sister Moji as per the anniversary, i'm she understands. My outfit for that one sef, i still can't settle for something and it's in 3 days. I was at Sole Divas 2 days ago, hoping to get gold shoes for the fringe dress. I'd love to wear the skirt tho, but i'm not so sure i'm that comfortable with my stomach yet. It's barely 2 weeks i signed up with April, and even though i can say i feel changes, i'm not so confident to put it out there. Anyway, back to Sole Divas, i don't know if it's the stress from work, but i went on a shoe binge. Gosh, all the Kurt Geiger pairs i had been eyeing were up for sale at up to 60% off , i bought 12 pairs. Sue me, i call it retail therapy. And yes it felt good. Judge me not. As i don't have a lover to whisper sweet nonsense to me, won't i make myself happy?. Meanwhile, Aisha sent me a message, i haven't replied her, let me get to it, it sounded quite urgent."
I read through Aisha's message again, it sounded quite unlike her, i dialed her number and put it on speaker phone while i tried to get out of my clothes. It had been another long day and i had an early morning meeting tomorrow. I thank God the weekend is here and there's a public holiday on Monday. Right after my brother's anniversary party on sunday, i planned to sleep till Tuesday morning. Aisha answered her phone
"Hey babe, how far?, i just got home, i was driving that's why i couldn't reply your message, how are you?" I said
*sobbing sound* "Salewa, i'm screwed, i'm pregnant" She replied as she broke down in tears.
"I'd be at yours in 10 minutes" i hung up and got back in my clothes real quick.
Aisha and i had a special connection. I love her dearly. She's one of the most strong willed and focused individuals i know. Of the three of us, i'd actually say, i'm the weakest. Ivie is straight forward and always a 100% committed to anything she puts her heart into.
Aisha is even stronger than that. She comes from a wealthy polygamous home. Her father, Alhaji Musa Illo is one of the wealthiest men in Kano State. Her mum, from Kogi is equally well to do. She has 2 siblings – an older sister and a younger brother – from her mum and countless others from the dad.
Growing up for her wasn't exactly interesting. Aisha had everything money could buy but was hardly ever happy. She was in the boarding house all through secondary school and spent some part of the holidays with us when she could.
One time when she was going through a phase of depression, she opened up to me about being molested by her step brothers from one of the other wives and how her mother always put the blame on her.
She had since become totally independent and withdrawn from home. With a degree in Business Administration and on to get a Masters in Entrepreneurship and Business Development from the Leeds Beckett University, UK, she always knew she wanted to be an entrepreneur. Presently she owned two  stores on the mainland, one in Ikeja and another in Surulere where she sold fabric and jewelry.
I drove in as soon as the security man opened the gate to the mini estate housing 10 units of fully serviced 2 bedroom bungalows in Maryland, Ikeja. Aisha may be unhappy about her family status, but she made sure she made good use of her father's money. He had rented the apartment for her, furnished it to standard and set her up with her business which he funded every now and then.
I met her outside staring into space, obviously all cried out and clueless.
"You'd be fine babe, just breath and let's think this through properly" i said and hugged her. We went into the house and sat in the dark.
"The worst part Salewa is that i don't even like this guy, i mean, the sex is great and that's all. It was one crazy night of drunken passion, we didn't use any protection and now i'm going to be a mummy". She said, the sound of regret almost thick enough to put a knife through.
"It has happened, what we should be discussing now is what to do about it. Are you going to keep it?" I asked her, knowing the obvious answer.
"No, i'm not. I can't. I'm confused, i don't know what to think or do, i just want to wake up from this bad dream." She said, breaking into sobs again.
I was quiet, i knew her tears were beyond the pregnancy. It was also of deep pain, having a family like she had none, not really having anyone to confide in. I know she wished for a better relationship with her mom and sister. I know she couldn't bear the shame or the judgement. Her father would be very disappointed.
"You only just found out today, allow it sink in, let's go to bed, tomorrow is another day to make better decisions. I have an early morning meeting, i would have spent the night here, throw a few things together and let's go back to mine. You shouldn't stay alone." I said, as i dragged her to her feet and we made our way to her room to pack an over night bag.
I was in another hour long meeting when i got the whatsapp message from Aisha.
Aisha: "Salewa, i'm taking it out"
Aisha: "I have thought it through, i can't handle having a baby especially as i won't be doing it in a marriage, i can't even consider marrying Eric just because. It's a tough decision for me babe, really hard. But i can't go through with it"
Shally too cute: "I totally get you, Ai. I'd be home in an hour or 2. Just know that i'm with you all the way, whatever you decide to do, this would be our little secret. See you soon."
Aisha: *Kiss Emoticon*
It was Saturday night and we were all in my room getting ready for the party the following day. There would be a thanksgiving service at their church in the morning and then the party later on in the evening at their Ikoyi home. I had finally decided on my outfit. The girls had been able to convince me my stomach area was perfect, it looked good actually and didn't reveal too much. 2 weeks of eating clean, i was impressed with April.
Ivie was still making us wait to see hers while we had made out time to pick something out for Aisha earlier. We had all settled for a simple dress she made out of one the fabrics she sold. Trust Aisha to keep it minimal, it was her first time wearing the Giuseppe Zanotti sandals i had forced her to buy over a year ago. She could afford a lot of these things but couldn't really be bothered. Her kryptonite was jewelry.
"But Shally, 12 pairs of shoes  at once, what a wow" Ivie said looking through my new additions, even she envied my shoe collection.
"Abeg, one of your shoes will buy the 12 pairs and a new set of clothes." i replied putting my palm in her face.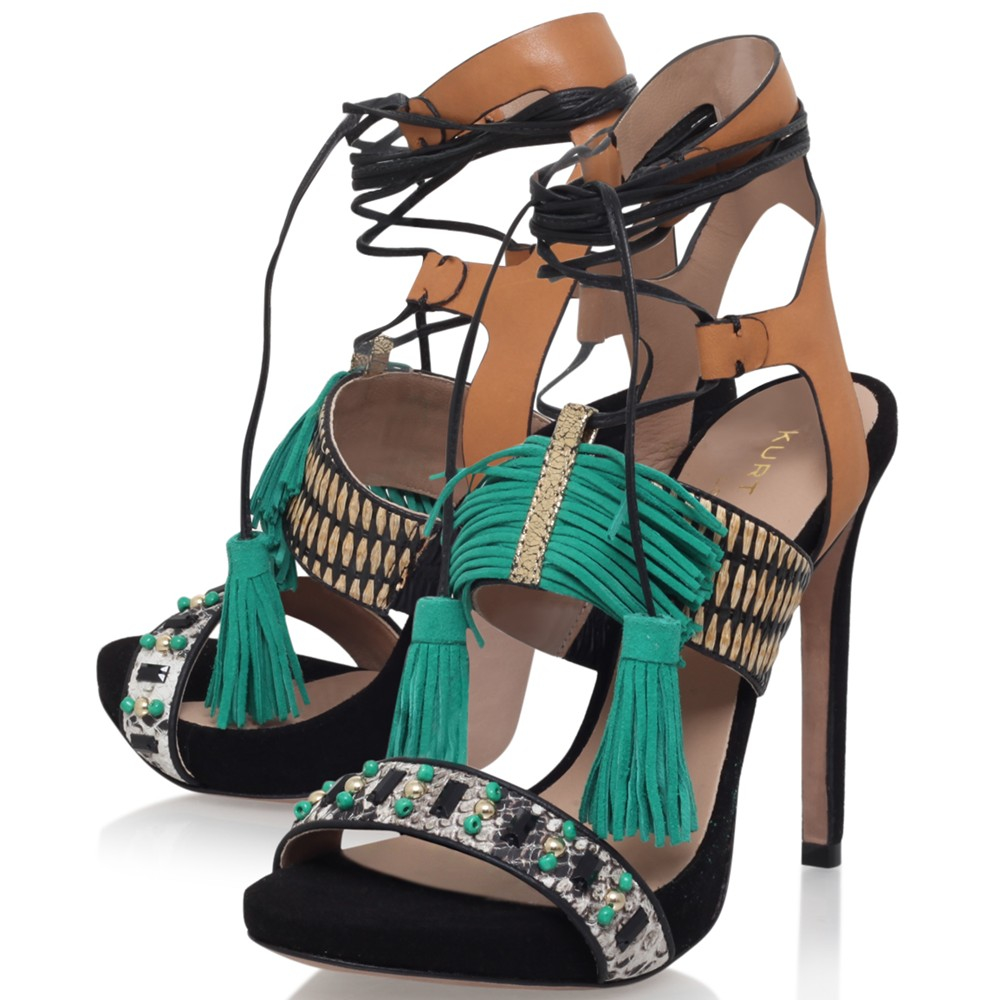 My phone beeped, a whatsapp message.
Aisha: "You are the best friend a girl could ever ask for, i thank you for being there for me 17 years and counting. Thank you for not judging me and still being able to keep me grounded. I will always cherish you. You got me all emosh right now and you know Ai don't do emosh"
Shally Too Cute: "Bitch, get a life"
Shally Too Cute: "I love you too mami, you've come through for me countless times, so don't even go there. *Hug Emoticon*"
I remembered one time in the UK when i had spent half of my tuition fees on shoes and an unproductive boyfriend i was dating. She had given me the money to pay up, my father would have sent me to jail along with the boyfriend and my shoes.
We had booked in to see a gynecologist when i got back from work that Friday evening. He gave us an appointment for Saturday morning and sorted us out. It was very brief and quite easy, she was barely 6 weeks gone. Putting the guilt behind us would take a while but we would get through.
I was confident in the fact that it would never happen again, i know this one hit her real bad. It was our little secret, Ivie was very oblivious of what was going on. Not like we couldn't tell her, but Aisha preferred for it to be that way.
I couldn't wait for tomorrow to go and let my hair down, literally, it had been a mighty long past few days.
Language Index
Kano and Kogi States are states in the Northern Part of Nigeria
Ikeja, Ikoyi, Surulere, Maryland are residential/commercial areas in Lagos State Nigeria
UI is the acronym for University of Ibadan in Oyo State Nigeria.