Designer Focus: Around The World With Charlotte Olympia.
On my top 10 favorite footwear designers list, Charlotte Olympia would most likely make top 5. There's something about her designs that jumps at me. Mostly how she uses themes as inspiration and interprets them well with bright colors, distinct details and cheeky designs, that's what creativity is all about, no?.
Over the years, she's had so many collections and this post is inspired by something she did about 3years ago. She introduced a capsule collection of city inspired T Bar Peep toe sandals called "Around The World". Each detailed pair representing a city where a Charlotte Olympia store stands.
You can find a feather topped show girl on the Las Vegas pair
A chic Queen's guard on the London pair
A golden dress clad Mae West for Beverly Hills
Anna May Wong adorns the Hong Kong pair
An intrinsically embroidered purple and gold Thai design adorns the Bangkok pair
There's the Coconut Tree representing the most recent store in Dubai
A Pom Pom bearing Cheer Leader gives credit to the South Coast Plaza
The workings of the statue of Liberty is on the New York pair
And a red flamingo represents Miami
With each pair made of embroidery, satin, precious stones and leather; these 9 cities are very well represented in the collection.
From Zodiac signs to Hollywood glam, the hello kitty, dolly collection, Halloween and even Archie, the comic inspired designs, Charlotte Olympia Dellal is a business savvy entrepreneur and a creative genius.
She'd be my go to brand if I had a themed or costume party.
During the London Fashion week to exhibit the fall/winter 2017 collection, she came up with a short movie where she was a cast member titled An Accessory To Murder which represented the theme for her collection.
See Photos below.
---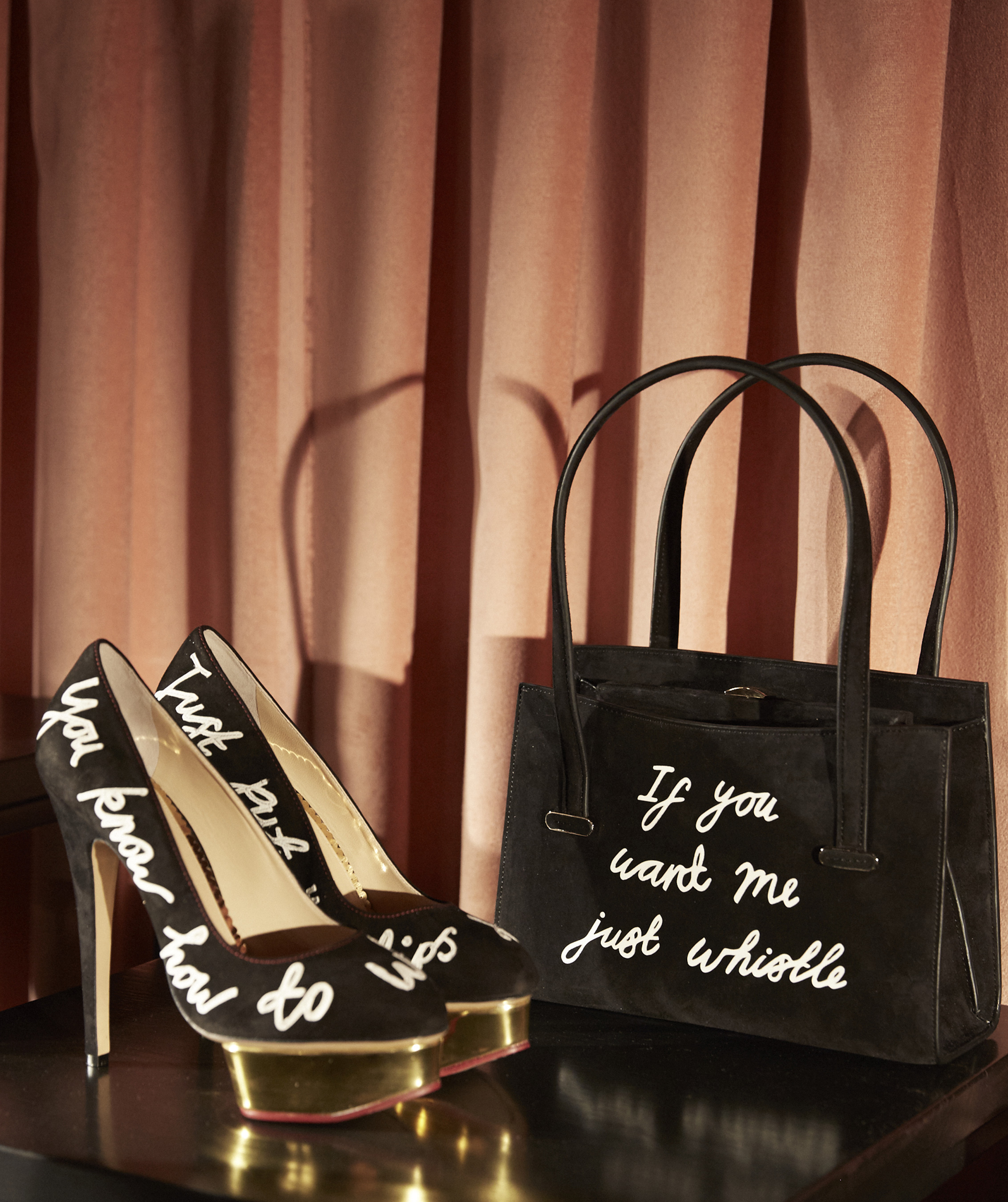 I can go on and on about this one as she's most deserving of this Woman Crush Wednesday post. You can find her collections on her website.
Peace, Love and Think Outside The Box
Xoxo,
Jay