Tuesday Shoes Day In Distinct Heels
It's Tuesday and it's shoes day (Everyday is Shoes day when you're a shoe lover) and today, the details are in the heels. I have come across a lot of designers whose focus have been on distinct heels and i'd be featuring a few of these designs today.
Have you read the post on French Designer Jacquemus?. He is one of such designers and below are some of my favorite. He uses shapes in a playful and fun way that gives life to heel of every pair he creates.
YSL
The Heel logo became a thing last year and has since come in different colors and shoe styles. They are a classic pair and looks like they've come to stay.
The crystal embellished heel on the satin pumps add glam and sass to the pair even though they look painful to the eyes.
Dolce And Gabbana
The pearl embellished hand with a ring on the finger is an absolute statement to this mirrored leather sandals by D & G.
The Flared Block heel on the pink patent pumps take them to a whole new level.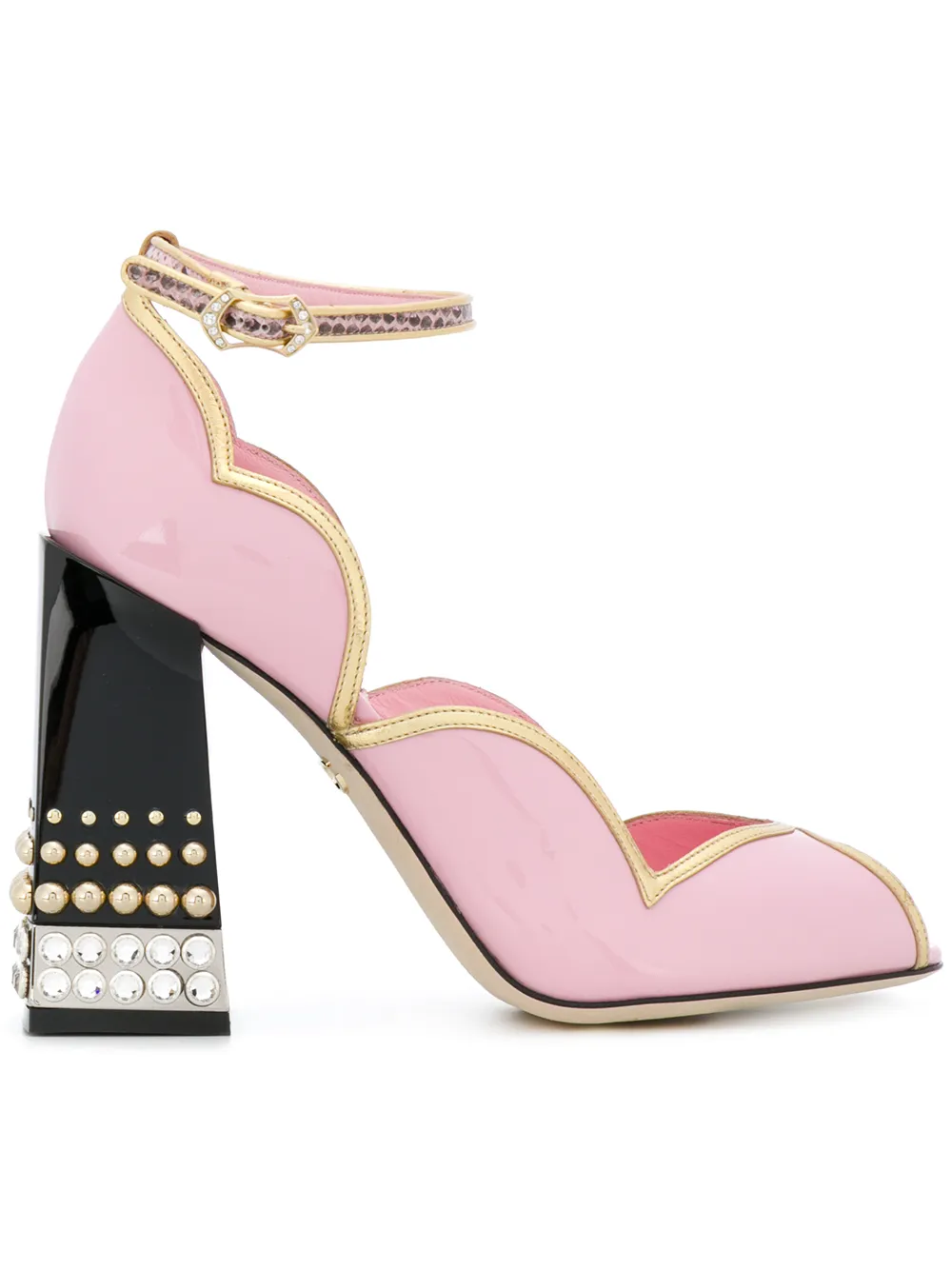 Dorateymur
Features an elephant on the heel of basic metallic leather pumps and mules
Neous
Quite similar to Jacquemus, Neous features this marble effect ball on the heels of PVC, Suede and Leather pumps and mules.
Sophia Webster
The Rosalind crystal embellished heels will forever be a classic. Featuring stacked crystal embellished heels in clear and colored crystals on suede, satin and leather strappy sandals.
Christian Louboutin
The French designer can't be left out with this embellished fringe heel Mary Jane Pumps
These are just a handful of some of the most distinct heels i've come across. I'd certainly invest in one or two of these. Which of these are your favorites?
Peace, Love and More Distinct Heels
Xoxo
Jay