Shoespiration: From Little Orphan Girl To A Closet Full Of Luxury Pieces…#OnBecoming Toke Makinwa
I've liked Toke from a distance, I would open any article that had her name in it and completely forget about her till the next article.
Then came her book Onbecoming and I became more intrigued by her. Not because of the dirt she spilled( well part of it, who doesn't like gossip straight from the source) but because I saw her in her elements. Beneath the 'in your face' Toke was a scared, scarred and insecure little girl and she wasn't afraid to show that to us all.
The fact that she was able to bare all her insecurities, weaknesses, own up to her shame and make some more money from it to add more items to her already bursting closet of luxury pieces. Talk about making lemonade out of lemons.
Her style game has gone many notches up in the past 2 years and we can't but give some credit to her bad ass stylist, Harvella Styles  and looks like she's not planning to slow down soon. Her shoe collection however will leave you green with envy. From all the luxury names you can think of, her choices are absolutely fabulous and that is why I'm here today!
SHOE ENVY
Since writing her book, floating her bag line, her skin care line, adding some butt support ( Yes she got a butt implant and is loving every bit of it) among other things, this babe is not slowing down and we're not even trying to slow her down.
I hear some people think her book OnBecoming Toke Makinwa is quite unbecoming of Toke and they are discussing lawyers and possible court cases. All I see is more excellent footwear choices and a head held high. Slay on Toke, more chilled glasses of lemonade… She is the original life of the party and I wish her innermost joy and happiness.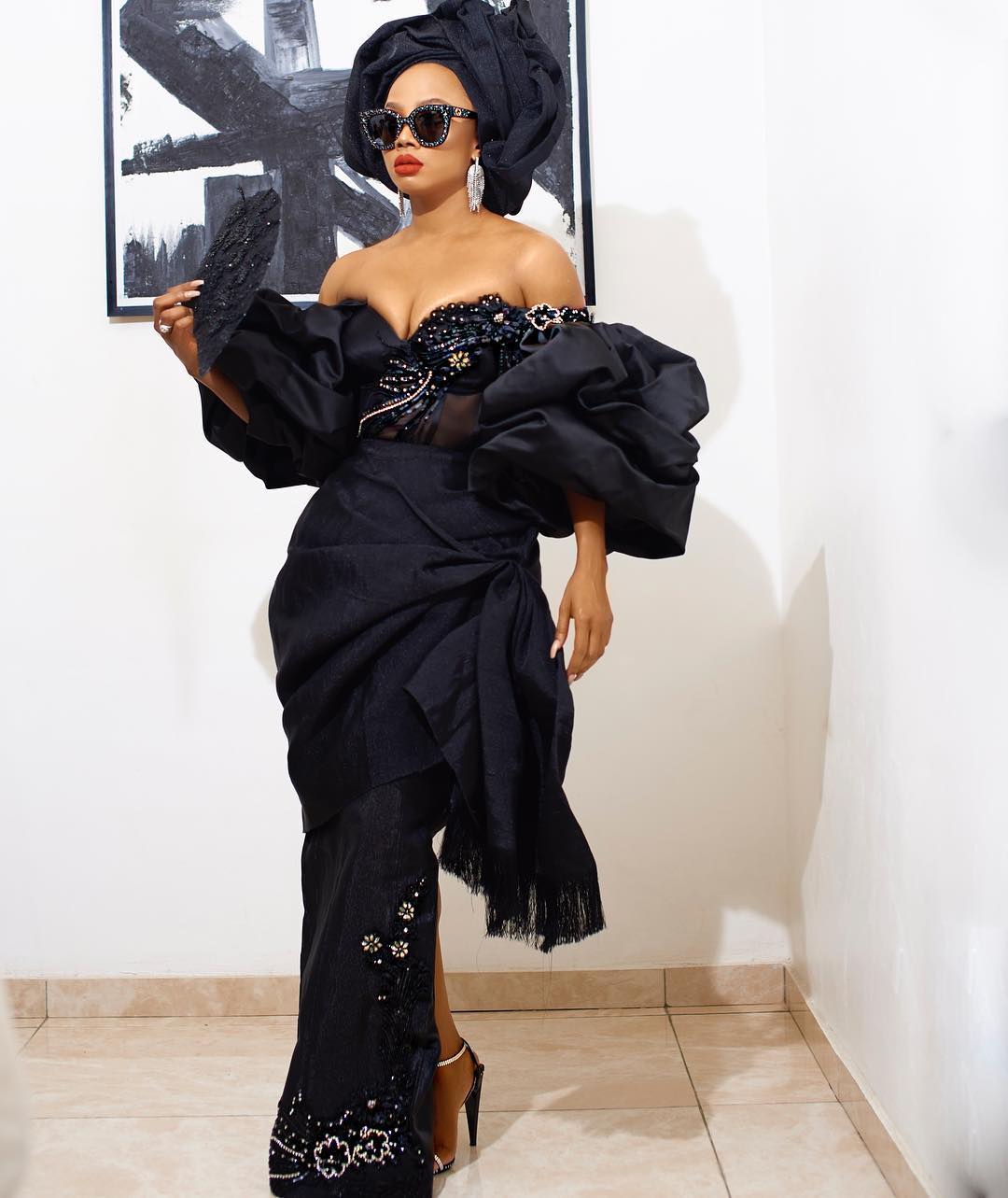 (P.S : This post was first published in 2017 and has been updated to include some recent images and information.)
Peace , love and more shoes
Xoxo
Jay