From The Cradle To The Grave – Episode 5 – Yes To The Future (Pt 2)
Following my experiences with Adeyinka, my lover at the factory when I worked at Foot Garden, my affair with Uncle Wale and my broken marriage, I had learnt not to put anything past anyone. People go through life in different ways and life just happens to happen. But growing older has made me understand that I am responsible for my choices.
I wouldn't say I was shocked when Rahmat announced her affair and intentions to get a divorce. She never really talked about her marriage, but I have always felt she was too intellectual to be in a polygamy setting and not with a crude man like Alhaji Abubakar. What surprised me was how she had managed to keep the affair a secret, but then again, I should be the least surprised, my affair with Uncle Wale still remains a secret.
Rahmat's 40th birthday after party was a blast. For me, it was even more special. I wasn't a part of the social scene when we were in Secondary school, I was basically considered persona non grata, which is why I cherished my friendship with Salewa a lot. Over the years, I hadn't seen a lot of our school mates and the few I had come across on few occasions when I was in Uni still had an attitude.
A lot of the girls, now ladies could hardly believe their eyes. I exuded so much class and finesse and you couldn't but notice the transformation. It wasn't a facade and it wasn't packaging but as I became more successful and financially stable, I made it a point of duty to take care of my self especially physically. From my skin to my hair, nails and pedicure, my body, how I smelled, carried my self and spoke, I gave it all nothing but the best that I could afford.
A lot of them who wouldn't acknowledge my presence back then were suddenly interested in exchanging contact details and made plans to meet up for lunch. I said a silent thank you to God for helping me through the difficult years and keeping me focused.
The guys?, they were all over me. Even the married ones were minimally trying to hit on me. It was a feel good night for me and I had so much fun. Rahmat asked me out to lunch about a week after, she said she wanted to discuss business. She was one of the smartest women I had ever met in my life, everything about her was intentional. There was something about her – she was fierce with a very gentle demeanor. You could barely predict her and that had gotten her so many deals since she started out in the Real Estate business.
"Hey babe, how now?, I didn't know whether to order for you, but the hunger ehn"  I said as Rahmat took the seat opposite me.
"Pele, sorry I'm late, It's been a tug of war since I told Abubakar I want a divorce, he sent for my father and I've been in a meeting with them all morning. I'm so exhausted, but I didn't want to cancel on you" She explained as she beckoned to the waiter.
"Na wa, how's that going? I can't even say I feel you because I know Abubakar won't let go so easily" I responded, taking a sip of my Soda and Lime.
"Belema, I need to move on, I need to live. I have found a man that makes me feel like a woman, someone who I can connect with on every level. I know I have no justification because I am a married woman, but then again, maybe I do. I was married off in exchange for money. I was just a business contract.
My dad gave me off to Abubakar so he could revive his failing import business. Alhaji in turn was to be responsible for my education and well being, while I mothered his children and played wifely duties. I was barely 16 babe, I had no say.

My whole life has been taken from me. I have fulfilled all righteousness, we've all fulfilled our ends of the bargain and it's time for me to move on. So I am ready to fight this battle and see it through. The God that I know is not a wicked God and He wants for His own to be happy. If I fight and fail, so be it, but I won't give up just yet Belema, I won't" She finished off just as our orders came in.
Tears welled in my eyes as I listened to Rahmat, I had never seen her so vulnerable. I could see and feel her pain but the courage with which she bore the pain took my level of respect for her a notch higher. I have experienced love, even though not under the right circumstances, but I know what it feels like to want something and not be able to have it. If she could fight for this and justify it, then I would be behind her solidly.
"I'm sorry Rahmat, thank you for sharing with me. I am really sorry to hear this and what your life has been like for 25  years. Wow! I'm with you on this one Rahmat and I hope and pray that it works out for you" I reached out to touch her hand.
"His name is Aasir, Aasir Kimani. Does the name ring a bell?" Rahmat asked as she took my hand, squeezed it and withdrew it to continue with her food.
I looked up at her, I knew who she was talking about, but how on earth had that one meeting developed into a full affair now leading to marriage. I had met Aasir on other occasions while bidding for properties with some of my other clients. I had no close contacts with him but you could tell he was a shrewd business man, reserved and a man of his own. It put a smile on my face knowing this was the person Rahmat was fighting for. It was well worth it.
"Aasir?, the man from the Ikoyi property you didn't want to take?, how did that escalate so quickly?", I said with a teasing smile. "Tell me all about it" 
*****************************************************************************************************************************************************************************************************************************************************************************************************************************************************************************************************************************************************************************************************************************************************************
Lunch with Belema was just what I needed, it had been a tough past few days from the time I told Alhaji I wanted a divorce. After he walked me out his study, I didn't hear from him or see him for the next two days. He sent for me very early in the morning, 3 days after.
"Rahmat, are you serious about what you said the other day?" Alhaji asked looking at me straight in the eyes.
"Yes Alhaji" I couldn't bear to look at him.
"Who is he?" He asked, his voice calm but mean.
"He?, who are you talking about Alhaji?" My heart was racing, how was I going to admit that I was sleeping with another man under.
"Don't play dumb with me Rahmat, DO NOT" he bellowed. "What would make you think of a divorce, of leaving your marriage and all this comfort, going against your religion, if it is not that you have been spreading your legs for a bastard to be pounding you?" With every word, his voice got louder as he hit his fist on the table.
"Alhaji, I am not sleeping with anyone, I am not seeing anyone Alhaji. This is all about me, I am not happy because everyday for the past 25 years I have felt like a business contract. I am the 6th of 8 wives Alhaji. Yes I agree you have given me everything and I appreciate it Alhaji, I do. But I want out of this, I want to be free from the torture of living with other wives in this polygamous setting. This was not my dream growing up Alhaji" With the look on his face, I knew there was no point saying anymore.
He sat up straight "I'd write you a cheque of 100 million naira Rahmat, go away for a month, go shopping, buy shoes, buy gold, diamonds, whatever it is you want. By the time you get back, I'm sure this case will be closed" He reached into his drawer to get his cheque book.
The tears rolled down my eyes as I saw him write out the cheque. How did I get into this mess? ." Alhaji I don't need that money, my mind is made up, I want a divorce" I got up and walked out on him.
He had sent for my father and this morning, I was summoned again. They both talked and threatened and cursed and insulted. I stood there taking it all in, a part of me was scared because I knew Alhaji had the capacity to strip me of everything I had ever worked for. But I felt a certain inner peace that everything will be fine eventually and that helped me to stand my ground.
At the end of that meeting, Alhaji insisted he wanted a DNA test for my 3 children. It was going to be a long journey but I was ready. Aasir had been a rock and except I was going to back down, he was ready to hold my hand through it all, even with knowing his life would be at risk if Alhaji ever found out about him.
FLASHBACK (3 YEARS AGO)
Right after Belema and I left the property where we had seen Aasir, I spent the next few days stalking this man whose thoughts wouldn't leave my head. I found out he was Kenyan as the agent had mentioned. He was on the board of 2 very reputable construction companies in Kenya and did a lot of contract jobs with Marine companies here in Nigeria. His new interest however was in Real Estate.
It must have been fate but I had gone to have dinner at a restaurant in Ikeja, GRA before heading home. From where I was seated, I could see the cars driving into the parking lot. As soon as I saw the Mercedez Benz C Class, I knew it was him. I was tempted to dash into the toilet to powder my nose, but I wasn't going to risk missing him a second time.
I watched him walk in and head straight to the VIP lounge, he must be here for a meeting, I thought. I felt the same fluttery feelings at the pit of my stomach and all of a sudden I was no longer hungry. I ordered for a glass of red wine hoping the alcohol will do me good. It must have been about 45 minutes when he stepped out with another man who I recognised as Kolade Oladejo, another Real Estate Mogul. My heart skipped a beat as I watched them walk towards my table.
"Rahmat Abubakar, it's so good to see you, it's been such a long time" He stretched out his hand for a handshake.
I got up and took his hands firmly "Hey Kolade, wow, It's been what? Almost 2 years. I was told you relocated to Canada" I said with a smile.

"Oh yes we did, my family and I, but I find myself back here ever so often, home is where the heart is you know." He replied with a laugh.
"Meet my friend and soon to be business partner, he's Aasir Kimani" Kolade introduced him.
"Aasir, meet Rahmat, one of the smartest women I have been privileged to meet". He said to Aasir.
"Hello Rahmat, nice to meet you. Wait a minute, you look familiar. I know this face, I just can't place it." He said, looking me over, with that baritone voice and the accent that left me weak at the knees.
I paused, pretending to check him out and see if I could relate. "Your face is striking too and yes now I remember. The property at Ikoyi with Mr Roland?, the agent?" I helped him.
"Yes, yes, yes. That's it" He said so gently but excitedly.
At this time, we had all sat down and Kolade had ordered a bottle of champagne. We talked for about another hour before I excused myself, of course after making sure I had exchanged contacts with both men. It was all I needed. And that's how it all began. Aasir called me about a week after, I had almost given up, it was a long wait. I was tempted to call him so many times, but I kept stalling until he finally called.
He asked me out to lunch to discuss business and that business meeting turned out into other lunch dates and deep conversations that had us baring our souls to each other. I told him everything about growing up and how I ended up with Alhaji. Just like me, he had 3 children in their teenage years and was a widower. He lost his wife to drug overdose, she was hooked on cocaine.
Seeing how close we had become and my status as a married woman, we had to become more discreet and leave most of our conversations over the phone. Falling in love with him was so easy, he paid attention to everything about me. He sent me little thoughtful gifts like my favorite nail polish brand in different colors. There was the heavy question of 'what next from here' hanging over our heads.
I met him in his guest house on my way to the office one morning when Alhaji was out of the country. At the time, we had become an item for about 8 months and had gotten intimate, physically and emotionally. My love affair with Aasir was the best thing that had happened to me in my life ever. I could almost say I felt complete but for all the 'buts' surrounding the relationship.
"Rahmat , where do we  go from here? I feel it's so dishonorable for you to be sneaking around like this. I know it's a tough one for you and this is not to put you under any pressure. But I don't want us to be like this, you deserve better than this. I wish I could marry you right away" He sat up from the bed and drew me into his arms as he stroked my hair from behind.
I sighed deeply, "I have decided to divorce Abubakar. I have always thought about it. I have spent the past 24 years of my life literally living in bondage. I'm done with that marriage. Even if things don't work out with you Aasir, I will do anything possible to gain my freedom and truly live" I said to him.
He turned me around to face him " Listen to me, I love you and I mean this from the bottom of my heart. All I want is to see you happy and I will do anything to make you happy babe. Getting a divorce from Abubakar wouldn't be a walk in the park. But if that is what you have decided, I promise to be by you and protect you. I have no plans to leave you, I just wish to be with you in a more honorable way. I love you Rahmat, I truly do and I have hope that the universe will align to work things in our favor" He said, kissing my forehead many times over.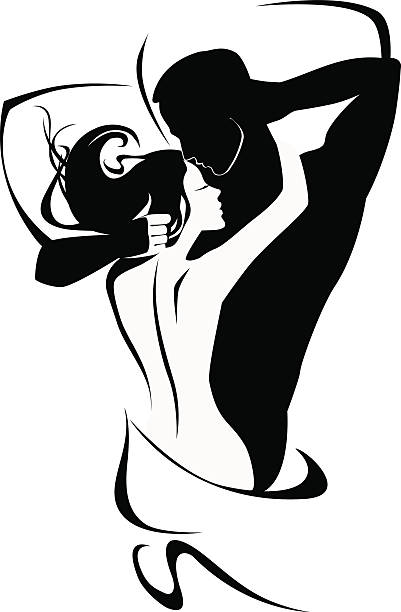 I felt 16 all over again, this is the feeling I should have felt at that age. "I love you too Aasir and thank you for loving me so" I placed my head on his chest and we remained like that as he continued to stroke my hair.
BACK TO THE PRESENT
I smiled as I looked at Belema taking in all the gist. She sighed, she awwwww'd, her expressions changed so many times. I felt free being able to talk to someone about it. I knew I'd have to tell Simi and Amanda soon too, but it wouldn't be a problem. The most important thing to me was fighting for freedom having said Yes to the future.
***************************************************************************************************************************************************************************************************************************************************************************************************************************************
Will the universe really align in their favor?
Will Alhaji Abubakar back down so easily?
What are your thoughts on this episode?
Remember to leave a comment or click on a smiley and of course share with your friends and family.
It's your girl
Jay,
Xoxo.