Feature Friday: Manolo Blahnik Hangisi Pumps
This post is inspired by my fitfam sister, Aramide. She was confused as to what shoes to pick between the Louboutin Iriza Glitter D'orsay pumps and Manolo Blahnik Hangisi pumps. If you know me well, i have a very soft spot for Louboutin and Manolo Blahnik follows very closely. But i'd almost always go with a Louboutin design.
Taking away my sentiments and undying love for Christian Louboutin, i went with the Manolo Blahnik pumps. First was the heel height, they were a 70mm, Satin fabric and oh that buckle embellishment that makes it the hangisi pumps. It is an all time classic pair which is what Aramide was looking for.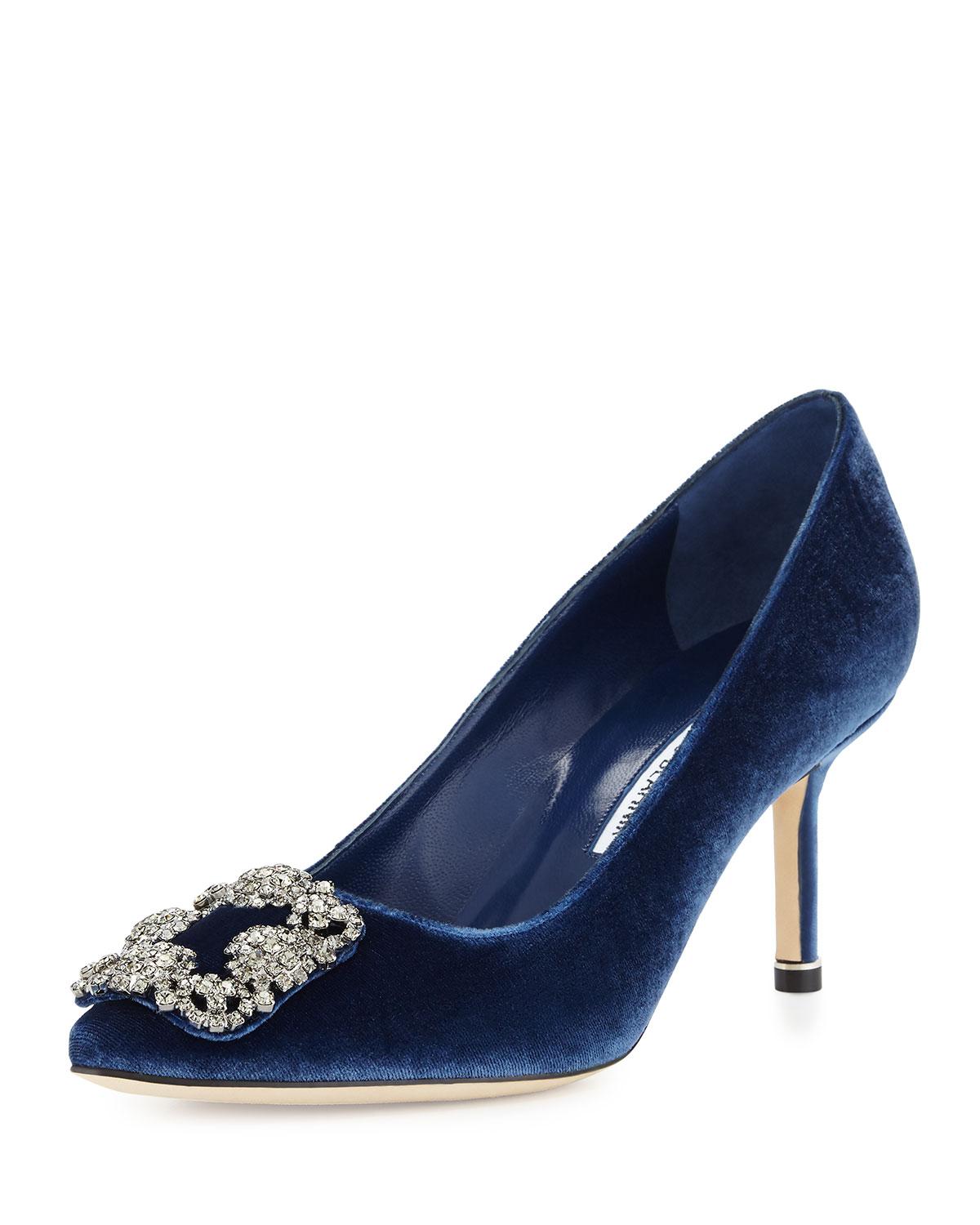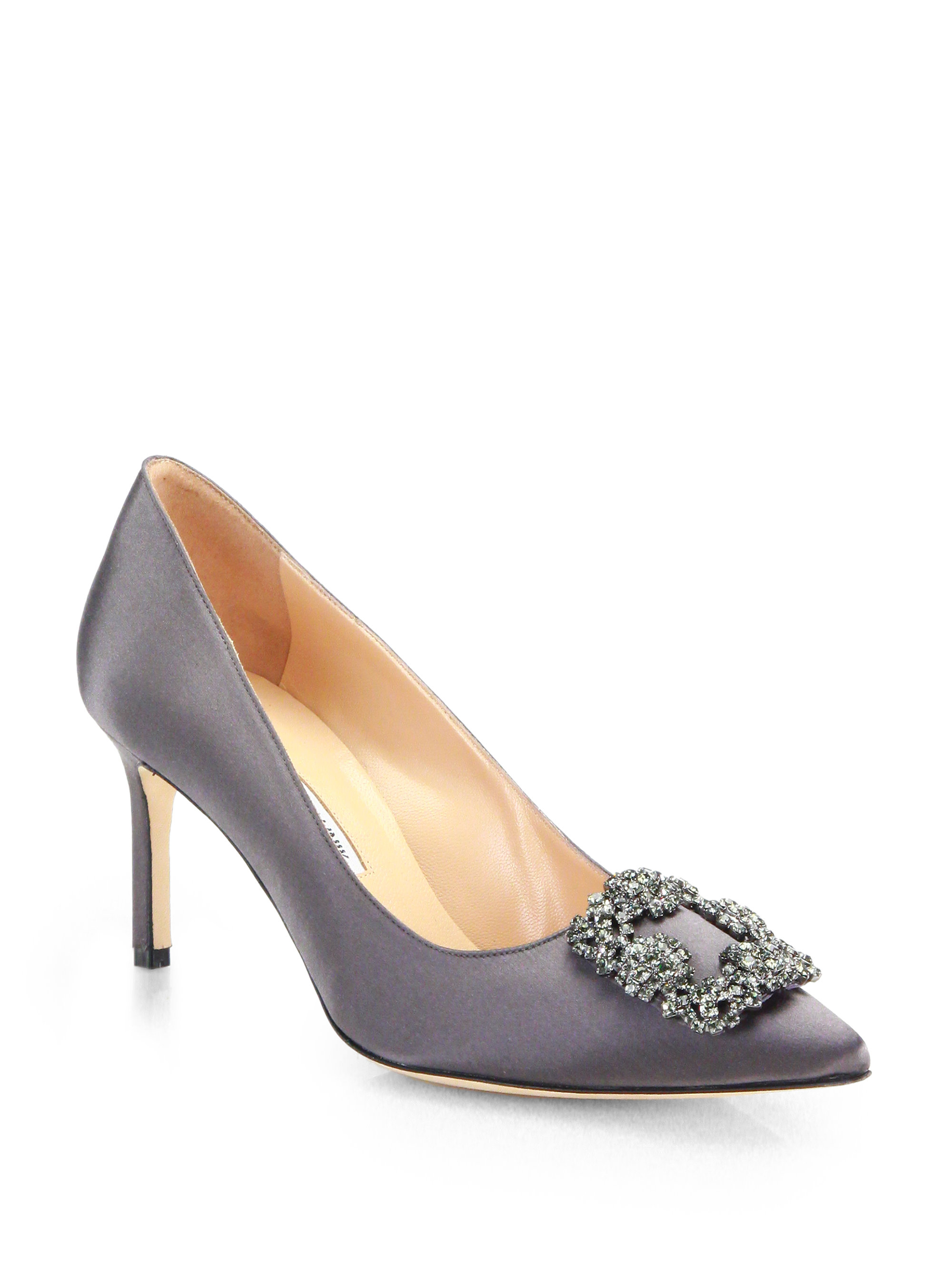 It is also very versatile which means it can take you from day to night without being to much or too little. They are just the perfect pair. Reviews have also sworn that they are the most comfortable pair of luxury shoes you can own.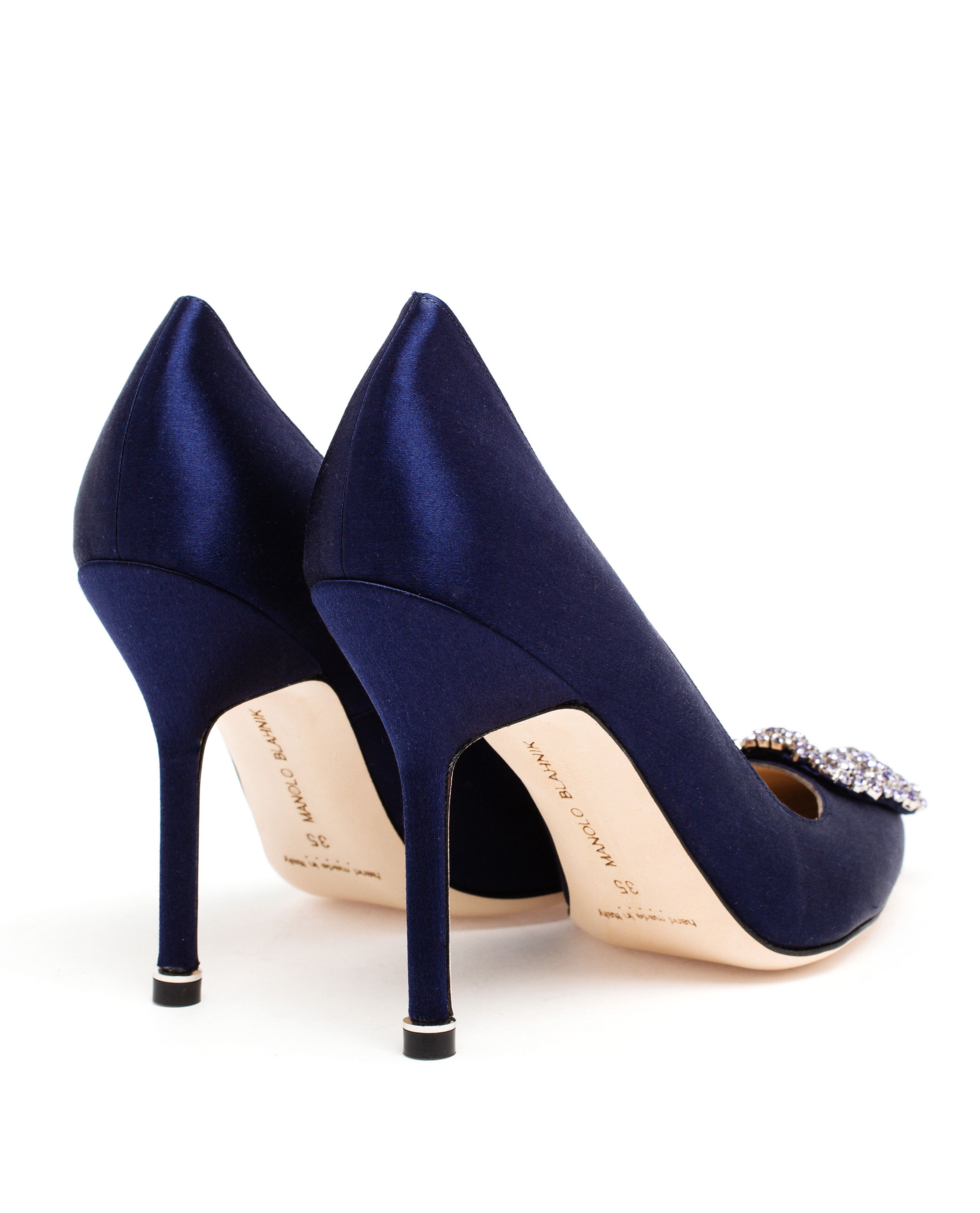 The Hangisi pumps have been around for many many years and i fell in love with them first in the Sex and the city movie when Carrie Bradshaw wore it to her court wedding with Big, i mean they are the shoes Big proposed with.
I had since then fantasized about being proposed to with a pair of shoes but my Nigerian lover won't let me be great.
They come in a variety of yummy colors, heel heights and styles, and are an absolute favorite with any fashionista that collects luxury shoes.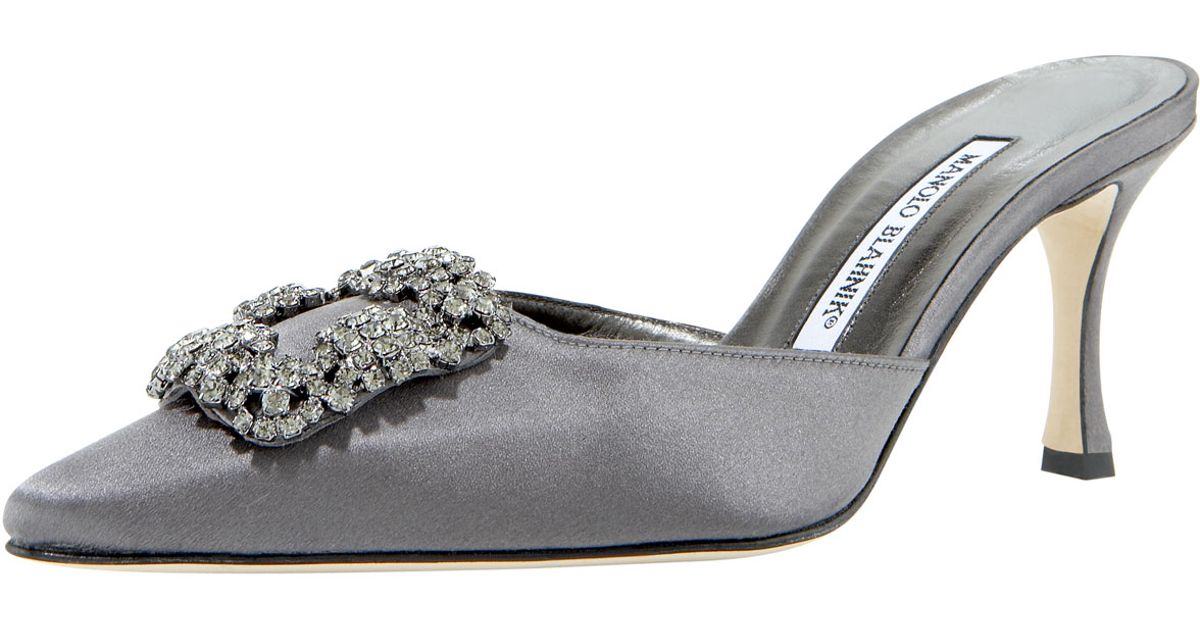 Trust our Nigerian celebrities not to be left out as they have been seen on the likes of Tosin Adegbite who has about 7 different colors (talk about an obsession), Toke Makinwa, Zahra Buhari, Asa and more.
It is also a favorite among brides to complete their traditional looks as seen on April by Kunbi Creative Director Kunbi Oyelese.
From Dune London to Kurt Geiger, Badgley Mischka and Sarah Jessica Parker, the one who made us all fall in love with the something blue hangisi pumps, similar and less expensive options have been designed.
Classic as they are, you can easily DIY (Do It Yourself) and save yourself a lot of money. All you need is a pair of plain Satin pumps and shoe clips and you have your own Hangisi inspired pumps.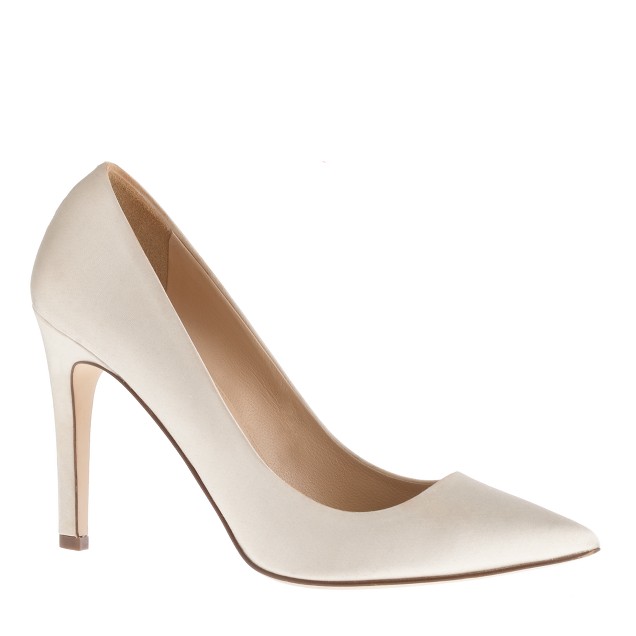 The Hangisi pumps are a timeless piece and would be around for years to come. Sitting pretty at $800 – $950, you can buy them here, here, here and here.
Would you splurge, save or simply Do It Yourself?
Xoxo,
Jay