Endangered In Heels – Episode 5 – The Future Starts Now!
"Timehin, he left me, he walked away, just like that. 5 years of my life thrown back in my face Timehin. How do i face the future? I can't even explain how i feel, i'm numb and exhausted and tired. Timehin, i am pregnant." I listened in shock as Sope broke into tears, not shocked that Tayo left her, but that she was pregnant.
"Sope, i need you to calm down, i'd send my driver over to you in the next 30 mins. Freshen up and look decent, I've asked him to take you to Kola's place. I'd meet up with you guys as soon as i can, i have a meeting to attend and i don't know how long it'd last". I paused waiting for a reply.
"Sope, are you there?"
She replied in between heavy sobs and blowing her nose, "I'm here Timehin, where do i start from?" She asked, bursting into a fresh set of tears.
"Listen to me babe, we're going to talk through all of this. You're not in the right frame of mind and that is why i don't want you to be alone. Kola will organize some food and treats. Eat, sleep, swim, whatever makes you feel better, i'd be with you guys as soon as i can. Please just try and hang in there. I have to go now. Khameel would pick you up in 30 minutes."
I couldn't help but wonder how Sope had allowed things get this messy, i definitely wasn't going to dwell on the details of the mess, i was more concerned about how to get her out of it. Meanwhile, i had to be at this very crucial meeting at the office.
In the past few months, we had been working on a project with the United Nations and it was time to get a representative from our organization to spearhead the project. Naturally, it should have been Mrs Anele, but in a cruel twist of fate, she had confided in me about a month ago that she was battling with Ovarian Cancer and would be starting treatment soon.
In one of our many moments outside work, Aunt Rose had let me into her life and her past. She got married at the age of 22 to a man she had met at her Place of primary assignment during her one year NYSC program. It was a dream come true for her as she had fallen hopelessly in love with Chukwudi. She moved with him to Enugu 3 years after they got married and that was where her troubles began.
All the love, care and attention she got from him constantly suddenly diminished and he started to find fault with everything she did. She was far away from her family but was ever so determined to make her marriage work, so she endured the years of mental, emotional and physical abuse. Thrice she got pregnant and thrice she lost the babies from his relentless beatings.
Every time she moved out or threatened to leave him, he'd blame it on the devil and beg her till she would come back. It was while receiving treatment after her last miscarriage she got the sad news that her womb had been damaged and she wouldn't be able have children again.
Her husband fell sick, never recovered from the illness and eventually died. She had spent 15 years of her life with him but never stopped loving him. She said she believed he was under the influence of a power beyond his control and deep within, he was a kind and loving man.
Fortunately for her, he had given her a house and a huge amount of money when he was alive documented in her name. He had been a very wealthy businessman. Of course, his family came and took everything he had immediately after the funeral and sent her away with nothing, as she didn't even have any child for him.
It was after this experience she set up the organization to empower young abused girls and it had been nothing but a success with success stories and the support of many multinational companies and international organizations. She legally adopted 2 children – Tobechukwu, a boy who is now 15 years old and Ifunanya, a girl who is now 13 years old.
The rest they say is history, until the recent development of the ovarian cancer. I prayed fervently that she would beat it, she deserved some level of happiness in her life.
Before the meeting, Mrs Anele had given 3 of us the brief to come up with a 20 minute presentation on how we planned to handle this project if given the responsibility of representing her. It was crucial for the organization because if the project was successfully executed, the contract stated that the United Nations would sponsor the activities of the organization for the next 5 years. That was a major opportunity we couldn't afford to lose.
I knew i had the skill set and experience to head the project, i was almost sure i would be Mrs Anele's likely candidate but i also knew that would create a new wave of enmity between me and Mr Peters.
Mr Peters had been in the organisation as a pioneer member of staff and i can't deny he knew his onions as much as i did if not better. He was an ambitious and driven employee and it had almost always been a competition between us. It was with a lot of wisdom i had managed to work with him all these years.
"I have listened to all 3 of you and i must say i'm very impressed with the angles, even though different perspectives you have come with. I'd take my time within the next few days to go through your presentations again and i'd get back to you. Please understand there'd be no sentiments involved, this is about the growth of this organization and fulfilling our mission and vision goals, and it is based on this that i'd make my choice. I'd expect you all to work together even if you don't get chosen, everyone will be rewarded accordingly. May the best man win". She said as she dismissed us at the end of the meeting.
We all knew whoever got chosen would be at a great advantage of endless opportunities, meeting new influential people from other nations, not to talk of the financial gains that would come with it. After watching the other two pitch their tent, i wasn't quite as confident and knew i had a lot of work to do. But as she said, may the best man win.
My driver Khameel was waiting for me at the car park, all i wanted to do was go home, take a shower, eat and sleep,but i couldn't leave Sope hanging. I kicked off my shoes, a pair of grey Christian Louboutin Pumps i loved so much, they were the first pair of luxury shoes i ever bought full price, and i laid my head back as i instructed him to take me to Kola's place.
********************************************************************************************************************************************************************************************************************************************************************************************************************************************************************************************************************************************************
"I was going to offer her a stiff drink, but i wasn't sure, i remember you mentioned her being pregnant. She had some ice cream and a slice of pizza. I don't know if she's actually watching TV or staring at the screen, but that's how she's been since she got here." Kola said as he laced his shoes in the kitchen, while we watched Sope through the glass partition overlooking the living room.
"I'd handle it, don't worry. Where are you off to?" I asked in reply, making up a speech in my head for her.
"Off to the folks o, family dinner. I was going to cancel but my sister is in town with her family, there's no way i can escape that one. I Can't wait to hear all about your presentation. I was thinking we could all hang out tomorrow evening, Me, You, Tola and her husband and maybe Sope if she's game. I don't know about you but i need to unwind, it's been a very long week." He said as he offered me a slice of pizza.
"Awww Tola is in town?, it's been ages mehn, send my love to her and sure it'd be nice to hang out abeg. But first let me survive today, i'm really tired. We'd likely be gone before you get back sha." I said taking a bite from the pizza. I didn't realize how hungry i was.
"You guys should spend the night now", he stretched out his left arm, as i helped him clasp his bracelet.
"Oga, I don't have anything to wear to work, i don't want to have to wake up too early to go home and get ready." I answered.
"Actually you do, the things i bought for you from Venice are still here, i haven't seen you since i came back o. That reminds me, let me get popc and momc's things. He went into his room and came out with some carrier bags and handed over 3 of them to me. "I have to go now, i'd whatsapp you, please you guys should stay jo, send me a list of whatever you'd need for the night and i'm sure you'd find something suitable for work in one of those bags. See ya!"
"Ok, i'd let you know what we decide. Please discharge Khameel, tell him to meet me at the office tomorrow. Have fun" . I said, as i took a peek at the contents of the bags. I packed them together along with my stuff from the office and went into the guest room. I decided i'd spend the night. I took a long shower and changed into a T Shirt i found in the wardrobe, before i joined Sope in the living room where she had been since i came in.
As soon as she saw me, she burst into tears again. I sat beside her, pulled her into a tight hug and stroked her hair.
"You'd be fine babe, you will. Cry all you want, now that you can, and let's move on. I'm sorry about it all, but i know you'd be fine. You're smart, intelligent and so beautiful and that's what matters. It's his loss, not yours." I said gently as i rocked her back and forth still hugging her.
She must have cried for about another 30 minutes before she slowly pulled away. She looked a total mess with puffy, blood shot eyes and weaves that looked like a mop on her head.
"Do you want to talk now?" I asked her.
She nodded in response as she went on to tell me about how he had come to her place to spend a few days and had asked to borrow some money from her. She said she had declined and he had suddenly gone cold. They had gone to dinner later on and she told him about her pregnancy. He flared up in anger at the restaurant saying she couldn't be serious, accused her of not being supportive of his dreams and now she wants to tie him down with a baby. He had called her an enemy of progress, said he never wanted to see her again and walked out on her.
"I called him several times after that, but obviously he has blocked my number. He sent his brother this morning to pick up the rest of his things from mine" She finished, looking really sad and dejected.
"What exactly are you calling him for Sope?, the man has stated clearly that he doesn't want you, all he's after is your money. Anyway, all of that is no longer important. How far gone are you with this pregnancy?" I asked
"7 weeks, i found out at 6 weeks" She answered.
"What do you want to do about it?"
"I'd keep it"
"Are you sure you can do that?, i know how tasking pregnancy can be especially if you have to do the journey alone. But if that remains your decision, i promise to support you a 100%, but be sure it's what you really want." 
"At this stage of my life, i can't think of getting yet another D and C. I'm 32 and done with being stupid. Yes i know it won't be rosy, but i'd get through it. I'd tell my parents, i know they'd be disappointed but everyone will be alright"
"And what if Tayo comes back begging?" I asked, curious.
"He's not coming back Timehin, his brother told me he and that girl had gotten married and were living together. I was played, played really well" She smiled through her tears.
"Go and take a bath, let me find something for us to eat , you should get some sleep afterwards. If you don't mind, you can spend the weekend at mine, as the days progress, we'd make plans, but one day at a time" I said getting up to go into the kitchen.
"Thank you for always being there Timehin, i don't know how i'd do life without you." She hugged me as she also got up to go inside.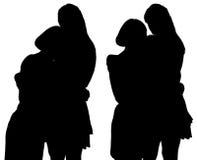 "We'd spend the night here, i'd ask Kola to take you to mine or yours in the morning, whichever you decide. He has also invited us to hang out with his sister and her husband tomorrow evening, i think it may be good for you."
"Hopefully, by the time i wake up, I'd have a clearer head to make decisions in the morning. But wait Timehin, what is it with you and Kola, why aren't you guys officially an item yet?. I mean see how you fit in so perfectly in his home, anyone who walks in would think you're his wife. I hope you guys don't miss out on love and life with these crazy ideas you're holding on to." She said, looking very serious.
I laughed in response, "It's not that serious, I'd be in the kitchen babe"
I managed to fix indomie with some mixed vegetables i found in the fridge and heated up some left over grilled chicken. It didn't taste half as bad as i thought or maybe i was just very hungry because Sope hardly touched her food. Cooking wasn't exactly one of my very strong points, but not something as easy Indomie noodles.
We watched an episode of Real Housewives of Atlanta before she went in to sleep and i brought out my laptop to do some work. I promised to join her as soon as i was done. I must have fallen asleep while i worked because i woke up to Kola and Sope looking over me and calling out my name.
I was in the middle of the dream again, it was towards the tail end, the part where i was running towards the arms that will save me. This time, i had seen the face of my attacker, and as i opened my eyes, my heart beat about a million times per second, with the T shirt i was wearing soaked with sweat.
*******************************************************************************************************************************************************************************************************************************************************************************************************************************************************************************************************************************************************
Hey guys, episode 5 here. We're half way done with this mini series and it's only going to get more interesting from here. Can i talk about the suspense? Hope you enjoyed this one, what are you expecting to unfold? Share your thoughts with me.
I'm in full holiday mode and the soldiers aren't giving me a minute but hey i can't complain. Have you told somebody about Sole Divas Fashion Retail Store in the heart of Port Harcourt City, Nigeria? Help a girl grow her business and nurture her passion. Until the next post, lovers.
Peace, Love and more Positive Vibes
Xoxo,
Jay.