Endangered In Heels – Episode 10 – The End!!!
"I now pronounce you man and wife, you may kiss your bride" The pastor announced.
The whole church went into a thunderous applause, myself included, grinning from ear to ear. I laughed even harder when 4 year old Feyisara tugged at my dress and went "EEEEWWWWW", as she watched the kiss. I picked her up and gave her a big hug before sending her back to her little bride duties.
It had been exactly 4 years since all the craziness in my life happened. I went into a phase of semi depression, if we can call it that, after Mrs Anele died. I lost the zeal to do anything. Being a part of her organization, watching it grow and bring her fulfillment was all I had lived for. With her death, everything else died.
Just as I was dealing with Aunt Rose's demise, I was out of my mind with fear and worry for Kola. He had been badly hit by the bullet in his guts and there was the fear of damage to one of  his vital organs. After hours in the Emergency Room, he was eventually certified stable although unconscious. I didn't know what to feel or how to feel as the days went by. I don't know what was worse, the guilt of knowing it was because of me he was going through so much pain or not being sure of his chances of survival.
On some days, I would wake up and cry from sun up to sun down. Other days, I'd have so much strength to pray and make plans for Aunt Rose's funeral among other things. It was an emotional roller coaster. It was decided that Kola will be flown abroad for better treatment and a better chance at survival. He became conscious about 3 days before he was scheduled to leave.
"Hey babe, I've missed you" He said.
"Ssshhhhh, don't say a word, just hang in there for me Kola, please" I said trying to fight back the tears that had welled up in my eyes.
"I feel so numb and tired and weak" He said, trying to adjust his body on the hospital bed.
"God, Kola, I feel so much guilt, if it wasn't for me, you won't be here. I should……" It was all I could say as the tears rushed out and I cried so hard.
"Heyyyy, Timi, if it happens again, I'd do the same thing. You know how I feel about you" He said, sounding very weak.
"Kola, i'm pregnant, i'm carrying our baby" I said in between sobs as I held on tightly to his hand.
He attempted a smile through the oxygen mask "She's going to be so beautiful, just like you"
I had discovered I was pregnant a few days before he came around. I had been feeling funny but blamed it on all the stress and trauma. It was when I missed my period Sope insisted I took a home test. The first 5 strips came out positive but I wasn't convinced until I took a blood test which also came out positive. It was a really difficult time for me processing everything that was happening.
Sope was there for me through it all, she had practically moved in with me and even when she traveled to have her baby, she would call me every other hour to make sure everything was fine. My mum and I developed a bond I never thought possible and all I had missed with her in my years of adolescence, I gained in this phase of my life. She was indeed my support system.
Mrs Anele's will was read a week after her burial and my presence had been requested. A portion of her property was given to her family (Her siblings), a larger portion to her adopted children and the rest to charity. As regards her NGO, she wanted me to take over her role as the Executive Director , with the board still intact. And in the event that I declined, she wanted the Members of the board to decide the best way to keep the organisation afloat. It was a lot for me to take in.
With Kola abroad on treatment, accompanied by his parents, a pregnancy to deal with and the decision to make on whether to take up the offer of the role of Executive Director, I wasn't in a very good place. But for the constant prayers and counselling of my mum and pastor, I was simply going through life in a daze. It was with so much pleasure and relief that I welcomed the news of Sope's baby girl. I decided it was time to take a vacation. And so I booked my ticket to the UK.
All my face time sessions with Kola and his folks made the sun look brighter with each passing day. He was making a lot of progress after undergoing his surgery. We decided that after a week with Sope and her daughter, Feyisara, I would fly out to the USA to be with him.
I met with the Members of the board a day before I traveled, I had decided to complete the ongoing project and had put everything in place to ensure that it happened successfully. I had however requested for a Leave of Absence while I made my final decision on taking up the head role. It was agreed the position would be left vacant while the organisation was run as normal. Fortunately, every member of staff had pledged their loyalty to the cause and had agreed to stay on, with the exception of Mr Akindele who had sent in his resignation letter.
Mr Peter was apprehended at the airport just as he was about to board a flight to Ghana, I don't know he thought he could escape. He must have become room captain of his cell in Kirikiri Maximum Prisons, while awaiting trial. Kola's dad made sure his case was forgotten for all the time Kola was in the hospital.
And so here we are at Sope's wedding with me as her Maid of Honor, exactly four years after she had her baby. She had come back home to Nigeria and gone fully into her business. In the course of life and work, she met her prince charming, a very level headed, decent and God fearing man who happened to be a widower with a son. They started out as friends and remained so for over a year before it became a defined relationship.
He finally proposed and the rest they say is history. I could feel the joy in Sope's heart as she danced, I was extremely happy for her, most especially for Feyi, who now had a father figure and would be raised in a stable environment filled with love. I said a little prayer in my heart that moment, for their joy to be everlasting.
"I hope it is thoughts of me making you look so dreamy" 
I smiled in response as I shifted my gaze towards Kola and our first son, a replica of his father.
It had taken all of 6 months for Kola to fully recover from the ordeal. Post surgery, he had stayed back in the US for another 6 weeks before coming back home. He gradually went back to working from home and had frequent medical check ups with his GP in Nigeria and twice with the hospital abroad.
While my pregnancy advanced, I continued with the Women's Empowerment Project till it was over. The highlight for me was getting the Sponsored Partnership with the United Nations, it felt like my victory knowing that was what Aunt Rose wanted. However, I knew it was time for me to move on and so I handed in my resignation with a clause that I was open for consultations if they ever needed my services.
Kola and I decided to get married before the baby and at about 7 months into the pregnancy, we had our church wedding in the presence of God and a handful of friends and family. We were later hosted to dinner by his parents and started our lives together as Mr and Mrs Kolawole Oladapo.
I had our first son Olayiwola  Oritsebemigho Anthony Oladapo on a fine Sunday morning with my husband and mum right there in the delivery room. It has been 3 years of serenity – just like fine wine, we keep getting better. We take each day with the emotions that come with it, not expecting too much but not giving too little. We learn new things about each other as we also unlearn behaviors that could jeopardize our relationship. It hasn't been smooth sailing, but every hitch has been absolutely worth it.
One of the biggest sacrifices I made was my decision to be a stay at home mum. I didn't see that coming but I knew I wanted to be hands on with my Kids and my husband. I hired help in the areas of cooking and cleaning but I was in charge of every little detail concerning my home. After Layi resumed Pre Nursery school, I established and registered my Consultancy firm and I now work from home. My plan is to gradually grow the company with enough time to cater to my family.
As I held out my hand to Kola, I felt a sharp pain in my back, it felt like the first signs of labor, perhaps our little princess ,was ready for us to meet her.
.
.
.
.
.
.
.
.
.
.
.
.
.
.
.
.
.
THE END
******************************************************************************************************************************************************************************************************************************************************************************************************************************************************************************************************************************************************************************************************************************************************************************************************************************************************************************
If you're not smiling like I am after reading this, then you have questions to answer. What a sweet sweet happily ever after tale.
What lessons did you learn? The best thing that came out for me from this is not to get too overwhelmed by any situation. Time always has a way of settling things.
Another lesson is to kick fashion ass even on your way to the labor room.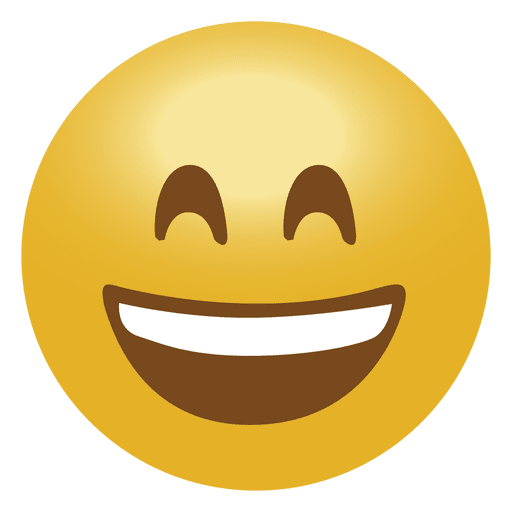 Hope you enjoyed every episode of Endangered In Heels, I did and I wish it wouldn't end but on to the next. What else would you like to read about?
If you have followed Diary Of A Shoe Lover and Endangered In Heels, what aspect of life and living would you want me to focus on in another future feature series. It's all about you now guys, the feedback I get is amazing, it makes my heart smile.
It's Your Ultimate Shoe Lover and Fashion Enthusiast,
Jay,
Xoxo.