Diary Of A Shoe Lover – Season 3, Episode 5 – Part 3 – A Mother's Love
Read Season 3, Episode 5 Part 2 here
Growing up in a polygamous home affected every area of my life. Looking back now, i'm grateful for all my experiences and even more thankful for the man i have turned out to be.
My mum, Selina Olanrewaju was my father's first wife and I am sure she didn't plan for a life of polygamy when she exchanged marital vows with my father. Ours was a close knit family, until 3 children down the line, Chief Lateef Olanrewaju decided it was time to take in another woman, who in the space of 3 years, had 3 children for him. My mum was broken, but she stayed on. She didn't want her children to grow up without the attention of either parent.
I was the 2nd child and the 1st boy of both my parents and naturally enjoyed the best of both worlds. For as long as i can remember, i had always been a loner, spoke very little and had very few friends. I was also very intelligent and always the top of my class. My mum doted on me and her love for me was not hidden.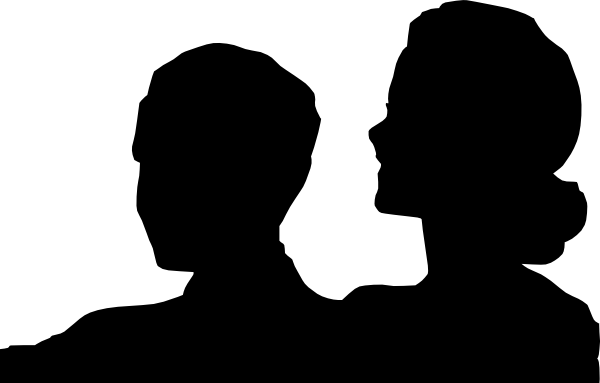 I would never forget the day i turned 12 years old, i was having a little get together with a few of my friends from school, and in the midst of the games and dancing, my father drove into the compound and right from the car, without turning off the engine, started yelling at the top of his voice.
"Where is that woman, where is that mad woman, that whore. So you have been sleeping with him?, he stopped and looked at me and my older sister, who was wide eyed with fear. 

"Where is that mad mother of yours?", he went straight into the kitchen and dragged her out,
He gave her the beating of her life right there in the presence of everyone as he called her all sorts of derogatory names and spat on her. My emotions went from anger to fear and then shame, as i watched my guests, step mother and siblings, soak up all the madness that was going on in our house.
Not given a chance to utter a word in defense, my mother was shamefully sent packing out of her home. After an endless series of family meetings, it was concluded that she was guilty of sleeping with her boss.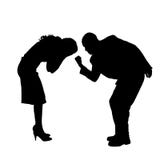 My older sister who was 14 at the time insisted on going to stay with her. I wanted to go too, but my dad threatened to disown me. I was his first son and i was going to remain under his watch and roof till i was old enough to get my own house.
The news of my mother's alleged infidelity was all over the school and it was with so much shame that i resumed every morning. Fortunately for me, in my 3rd year, my dad changed my school. About a year after my mum left, my younger sister left to join her with the help of her family.
It was a battle but eventually she got custody of my sister. I waited for them to fight for me too. No one did anything, nothing happened. All through my years in Secondary school, not a visit, not a word, no letters, nothing. Going to see her was not a topic up for discussion with my father, i was not even allowed to breathe her name.
Slowly, my emotions towards her waned, a mother that didn't look back to check on me, she definitely had no love for me. I mentally disconnected from her and leaned more towards my father. He was a stern man and instilled a lot of work ethics and values in me. I started to work and earn money straight out of secondary school.
I still didn't have many friends but i was pretty much into girls, i had no emotional connections with them, they were all there for the moment, play things for me when i got bored. The things that interested me the most were gadgets, sports and of course making money.
It was in secondary school i met Salewa, i met her in church. Even though my father was a Muslim, he had no problem with the religion we practiced as his children. All that mattered to him were good grades and not bringing shame to his name.
The day i set my eyes on her, i knew she was special, i liked her and the feeling was different from the other girls. She was a pretty girl, very pretty but she was unaware of it. No extra efforts to get noticed, always had intelligent things to say, she was very witty and bold too. We became friends and would hang out every Sunday after church sharing details of our relationships, but i was careful enough not to say much about my family.
For years we were best of friends, she was my go to person when i needed advice on girl matters, we talked about every other thing too from music to fashion, politics, sports and business. I developed a friendship with her brother and had stopped entertaining the thought of getting intimate with her.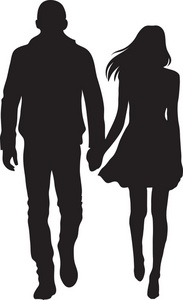 Eventually we became an item and when we got really serious, she asked me about my family. I sensed that she had heard something and so i told her the truth. She comforted me and made me try to see things from a different perspective, talking about how my father was a powerful man and had probably blocked all my mum's chances of communicating with me.
I told her it was not a problem anymore and i had since moved on. Before our wedding, she tried to trace my mum and my sisters but nothing came up and then life happened and it became a forgotten issue or so i thought.
***************************************************************************************************************************************************************************************************************************************************************************************************************************************
"Hakeem, we need to put in more efforts in trying to locate your mum o. You're not getting any younger, if for nothing, for the sake of our babies. They're 3 already and soon enough they'd ask questions." I said as we drove into the estate where we lived.
That was 7 years ago. Talking about his mum and his past was a very sensitive topic for my husband. I know he had a lot of pent up anger and locked up emotions towards her. The only way out in my opinion was for them to meet, but how?
I had tried in every way possible to get some background information about her family, to enable me search for her, right before we got married, but it didn't yield anything. Life happened and it became a forgotten issue. Then the triplets came and i knew i had to do something.
As God would have it, sometime early last year, i got a lead. I had mentioned it to Misan, my brother Dayo's wife. She grew up in the same neighborhood as Hakeem and knew someone who knew someone and after many contacts and phone calls, we could finally ascertain that Hakeem's mum was alive and had relocated to the USA, a few years after she left his dad, with her daughters.
And so the search began. I didn't bother to mention it to him, i wanted to be sure i would find her. I got a lot of contacts for the name Selina Haastrup, as she had since changed back to her maiden name. So it was, one phone call and email after the other to everyone bearing that name with disappointing responses. I almost gave up.
I was in the store one Saturday afternoon responding to all my pending emails when i saw a reply from one of the Selina Haastrups. The person had responded with a phone no to call her on. My heart skipped and my hands shook as i got my phone to call. On the 2nd ring, she answered and i introduced myself and explained my mission. She was quiet for a few seconds then said "I'm the one, I'm Hakeem's mother".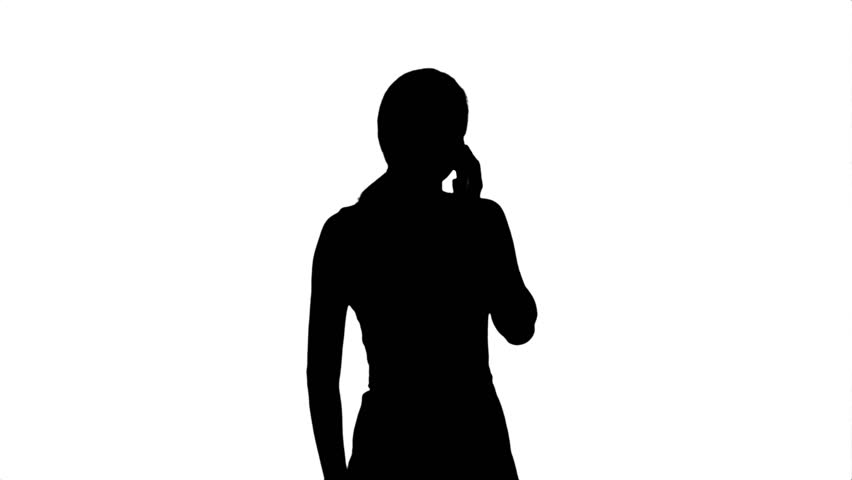 We talked for about an hour, i could hear the pain in her voice as well as the relief. She told me all that happened, how Chief, as she addressed her ex husband, blocked all her chances of communicating with her son. All the letters she wrote to him in school and how she eventually gave up, praying each day that their paths will cross.
She thanked me and i promised to be in touch, we exchanged mails regularly, and she'd send me pictures of her and his sisters who now had their own families. She was eager to see Hakeem but i asked her to be patient.
I needed to do my investigation, be sure of who she was and what had happened the many years she had been away. After about 3 months, i was convinced the coast was clear. She had a clean record and there was nothing shady about her. Turns out the allegations of infidelity leveled against her were false too.
And so i had planned that Valentine's day would be the perfect day for the meeting. She had flown in a week before and i had lodged her in a hotel close to the house. She was a strikingly beautiful woman, more beautiful in person than her pictures. Hakeem definitely got his good looks from her. You could tell she had been through a lot in life. Soft spoken and obviously very well read, she was more oyibo in her ways.
As Hakeem and i went out to dinner that night, i asked my mum's driver to pick his mum from the hotel she was staying. We were way into our appetizer when she sent me a message that she was outside. I excused my self and went out to bring her in.
Looking really exquisite, i was a bit nervous about how the next few minutes will play out. I knew Hakeem yearned to see his mother all these years, he still carried a picture of her in his wallet, but the emotions of the past and the fact that he couldn't locate her made it seem like he didn't care. This would be a big surprise for him.
We walked into the restaurant and straight to the table where we sat, the look on Hakeem's face that night is one i'd never forget. He got up slowly, looked at her and then at me and back at her again.
I smiled at him and said, "Happy Valentine's Day baby". With tears streaming down her eyes, she reached out and threw herself at him in a hug as he held on tightly to her too. For a few seconds, all i saw was a 15 year old Hakeem, his eyes were wet with tears and soon enough, the town crier in me showed up. I wiped the tears away from my eyes and  walked out of the restaurant, a fulfilled woman.
*************************************************************************************************************************************************************************************************************************************************************************************************************************************************************************************************************************************
A mother's love – Unconditional, pure and true. Hope you guys enjoyed the valentine's special edit. I sure did. Back to regular programming with extra ordinary posts.
Peace, Love and more love
Xoxo,
Jay